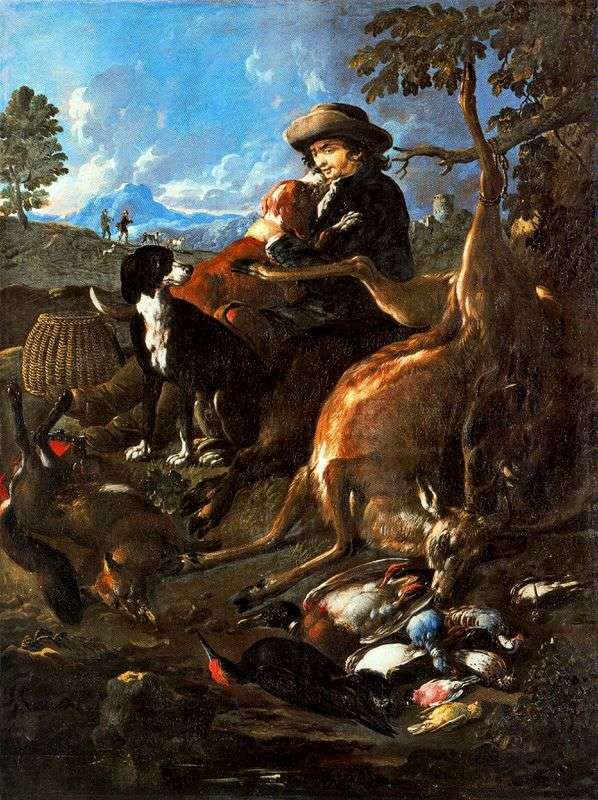 Philip Peter Roos was born in Frankfurt am Main and studied painting with his father, the artist Johann Hendrik Roos. In 1677, Philip Roos came to Rome and worked here until the end of his days. Due to the fact that the artist created in Italy, it belongs to the Roman school, although in the works of the master the influence of German and Dutch art is obvious.
The artist specialized mainly in landscape painting, but he also wrote everyday scenes against landscapes, still lifes. In Rome, for the speed of execution of paintings he was called "Mercury". He had students and together with one of them he performed a series of large paintings for the Palazzo Tavern in Rome.
The painting "The Hunter" is one of the best works of Roos with a composition characteristic of his work: a large figure in the foreground with still-life details and a deep landscape background. Other famous works: "The goat and the bull." Pushkin Museum to them. A. S. Pushkin, Moscow; "Shepherdess with a flock of goats." Pushkin Museum to them. A. S. Pushkin, Moscow.