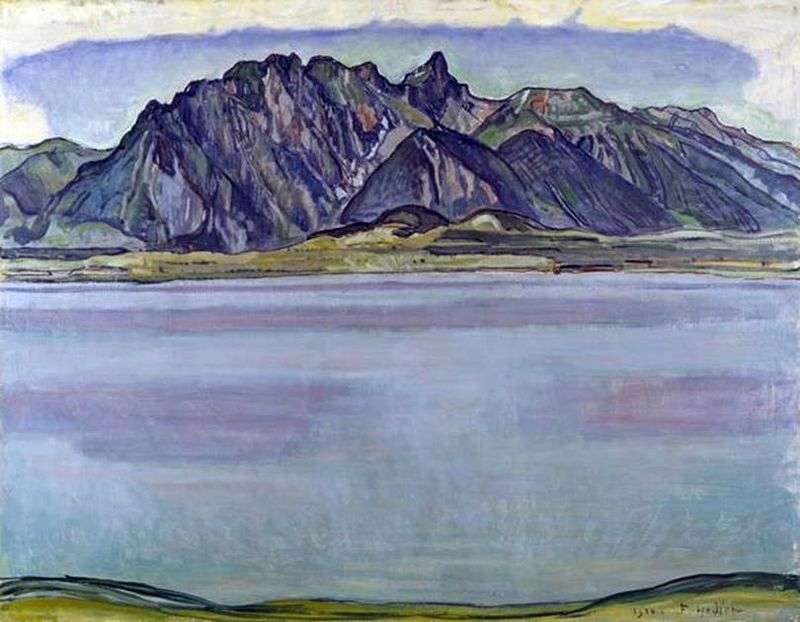 Ferdinand Hodler, a Swiss painter and graphic artist, one of the representatives of European modernism, received his first skills in art in the workshop of his stepfather, the artist-decorator G. Schüpbach. Later, he studied in Geneva at the Art School B. Mena, a disciple of Corot. In 1879 the artist went to Spain, where he studied the art of old masters.
In the 1890s he took part in the exhibitions of the Berlin "Secession" and in the Paris salon of the symbolists "Rose and the Cross". From the mid-1880s, Hodler practically did not address modern topics. He was carried away by symbolic and allegorical subjects. The artist's attention was focused on the search for the principles of harmonious construction of the form, which he discovered in the rhythmic repeatability of parallel lines. The artist dealt with the problem of interaction of light and color, conducted scientific research in this field.
The painting "Transfiguration" was performed during the period when the master worked a lot on the landscape. Used coloristic solutions in combination with planar compositions created landscape-mood. Executed in a powerful dynamic works of the artist in many ways anticipated expressionism. Other famous works: "Night". 1890. The Art Museum, Bern; "Day". 1895. The Art Museum, Bern; "Oaks in Stockgorn in the Bernese canton". The Pushkin Museum. A. S. Pushkin, Moscow.