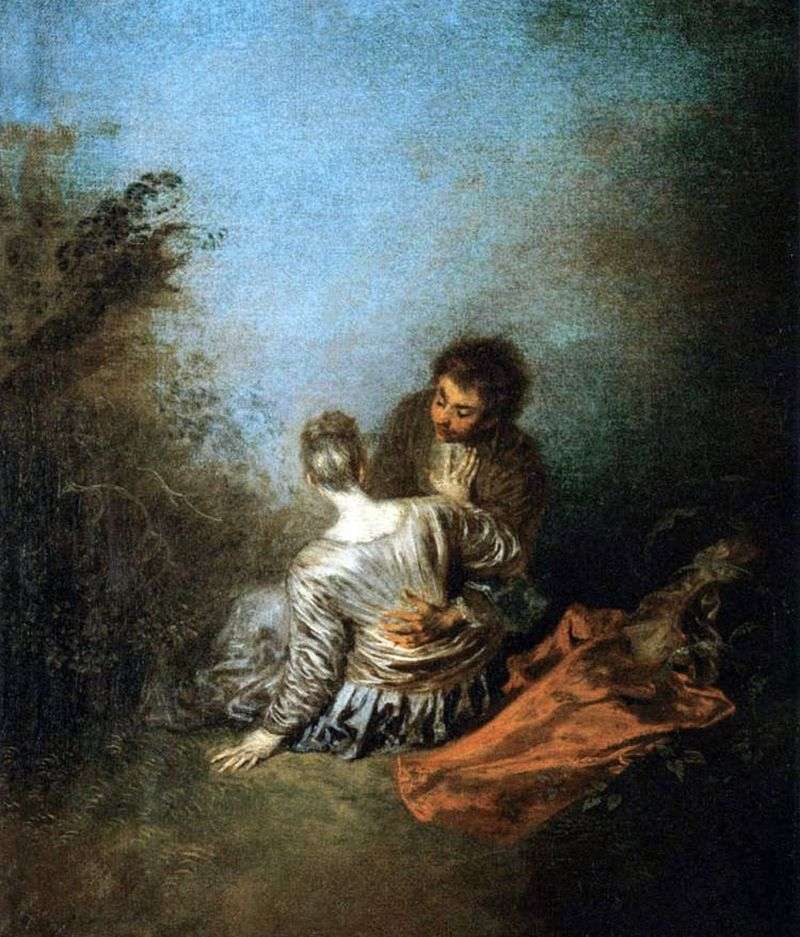 Painting of the French painter Antoine Watteau "A blunder". The size of the picture is 40 x 31 cm, canvas, oil. Sometimes this picture of the artist is referred to as "Luck". Apparently, the researchers of Watteau's work and the historians of the Rococo period can not agree on who of the couple's heroes in the picture will suffer more, or who will achieve the desired result on this very solitary date.
Remarkable drawings of Watteau are endowed with trembling picturesqueness, he was an excellent draftsman. I drew Watteau quite often, but I kept my pictures carefully from prying eyes and very rarely showed them to anyone. Most of his drawings became public and artistic circles of France only after the death of Watteau.
Typically, the drawings were performed by the artist in a three-color scale, which made it possible to convey a sense of colorful shades and subtle gradations of plastic form.