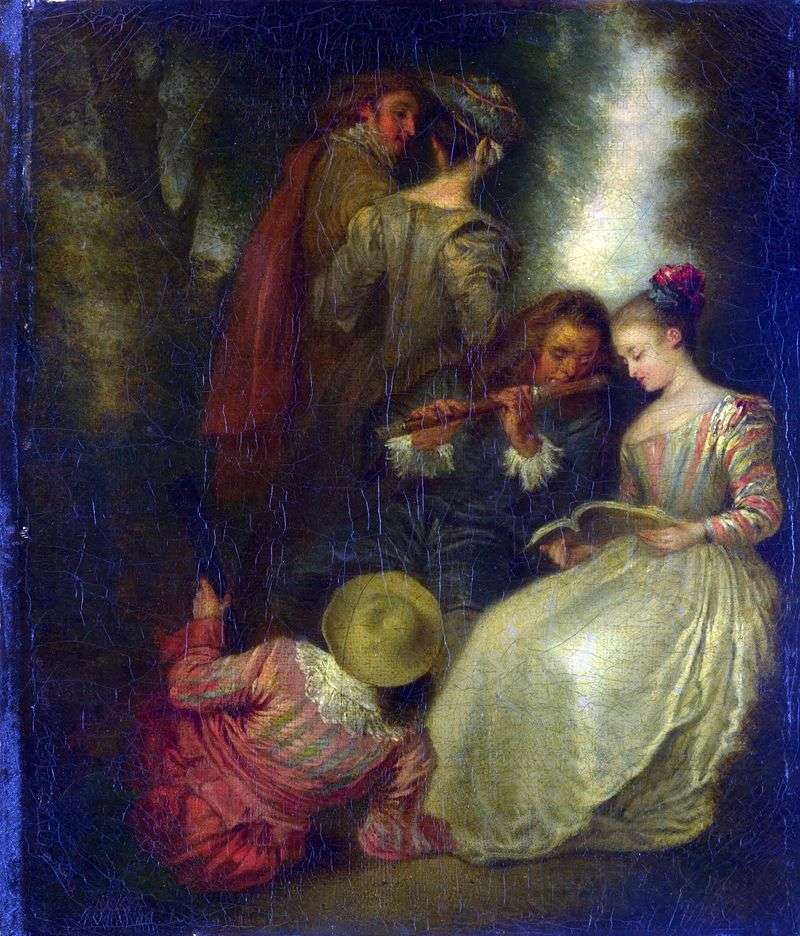 Painting of the French painter Antoine Watteau "Full harmony". The size of the picture is 40 x 34 cm, canvas, oil. This picture is attributed to Watteau's brush, but the final attribution of the picture is not confirmed. The style of the painting is very similar to that of Watteau.
In the painting, the artist depicted an ordinary idle day, conducted by a gallant society in the park. While the musician performs a solo part in the company of friends, lovers of hiking leisurely move along the paths of the park. It is also known that this picture was displayed in an engraving by B. Byron in 1730 with the indication of the authorship of Watteau.
A similar version of the picture is kept in the collection of the Art Museum in Los Angeles. There are also several other copies and versions of the composition of this picture, some of them were attributed to Pater. In 1719-1720, a seriously ill artist visited England, where he enjoyed great success; Later Art Watteau had a significant influence on English painting in the middle – the second half of the 18th century.
Watteau spent the last days in Nogent near Paris, where he carried a bunch of theatrical costumes, props for future paintings, and where he painted the image of Christ for the local church. Antoine Watteau passed away on July 18, 1721 in the town of Nogent-sur-Marne.