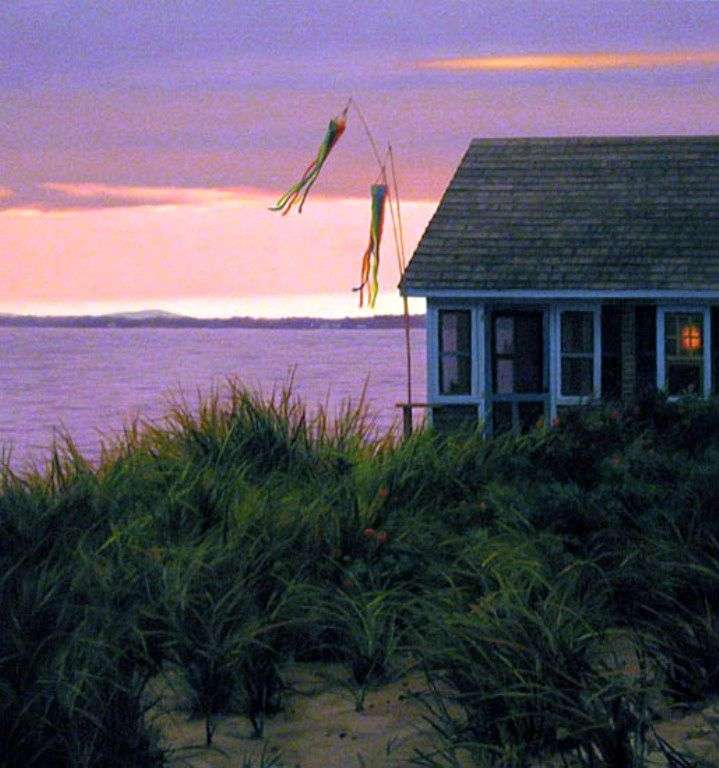 In the painting "Wind in the Sunset," American artist Scott Pryor captured the sunset on the lake.
The orange-crimson sky reflected in the water, giving the landscape an ominous hue – a sign of the approaching storm. The wind is getting stronger. Nature hides, thick grass is like an agitated swaying through the sand.
The house is dark, only the light of a small lantern blushes in the window. You can not see any people or dogs, even fishing enthusiasts are nowhere to be seen. Only the colorful flags at the house merrily swing bright tongues – they are not afraid of any wind.