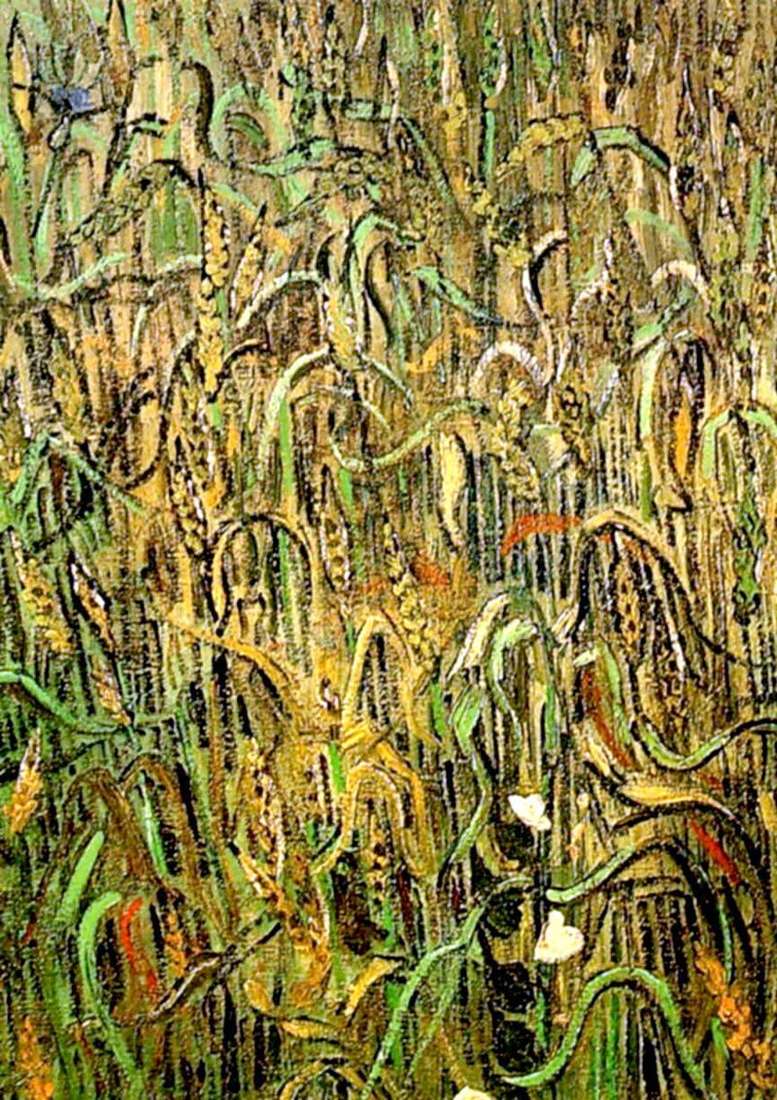 Under the profound impression of Over, Van Gogh wrote the work "Wheat ears". Master sincerely surprised that life in this place is still measured, unhurried and calm, and civilization has not yet had time to adapt everything there for its dirty needs.
Roofs of straw and endless meadows, typical village life surprise the author to the depths of his soul. These rural motifs, a sense of freedom and a deep comprehension of the whole life path and early creativity are reflected in the works of the author of that period.
In his letters to Gauguin the artist writes that the main impression of
the place is the wheat fields, which is intertwined with creepers and leaves behind the horizon line.
In this paper, the author uses a game of deep yellow, rich green and orange shades. It is characteristic that the work is done in dark colors. According to the master's plan, the viewer, while contemplating the canvas, must move to the field with ears, hear their rustle and enjoy the pleasant warm smell of wheat.
And really, looking at this still life, you hear the rustle of the wind and imagine yourself among the ears. The decorativeness of this work allowed Van Gogh to view this picture as a background for a portrait.