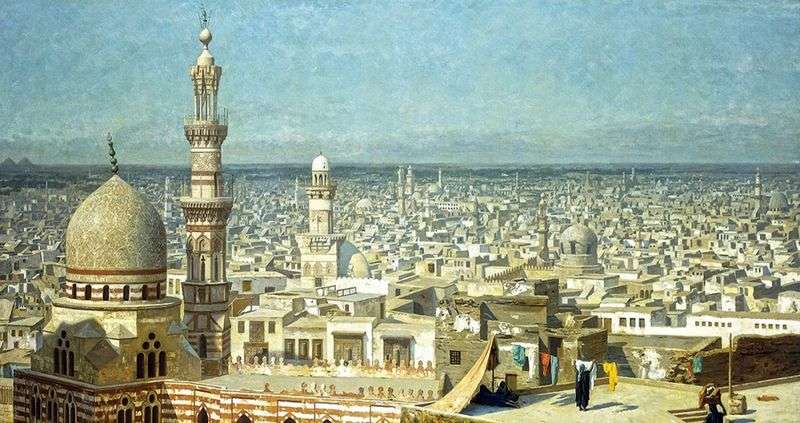 Cairo stands on both banks of the Nile River in northern Egypt, directly south of the place where the river flows from a valley surrounded by a desert and breaks into sleeves to form the Nile delta. The old part of the city is on the east bank of the river.
From this point the city gradually grows to the west, capturing agricultural lands adjacent to the Nile. These western regions were built on the model of Paris by the Egyptian ruler Ismail-Pasha in the middle of the XIX century. There are wide boulevards and several relatively small parks.
In the center of Cairo in the middle of the Nile is the quiet and green island of Gesira / Zamalek, where there are expensive private villas, many embassies and representations of foreign companies, modern buildings and several five-star hotels. The old eastern part of the city is very diverse: for centuries it was built up randomly, there are narrow streets and overpopulated apartment buildings.
If in western Cairo there are mainly government buildings and modern architectural buildings, then in the eastern part there are hundreds of old mosques that can serve as a landmark.