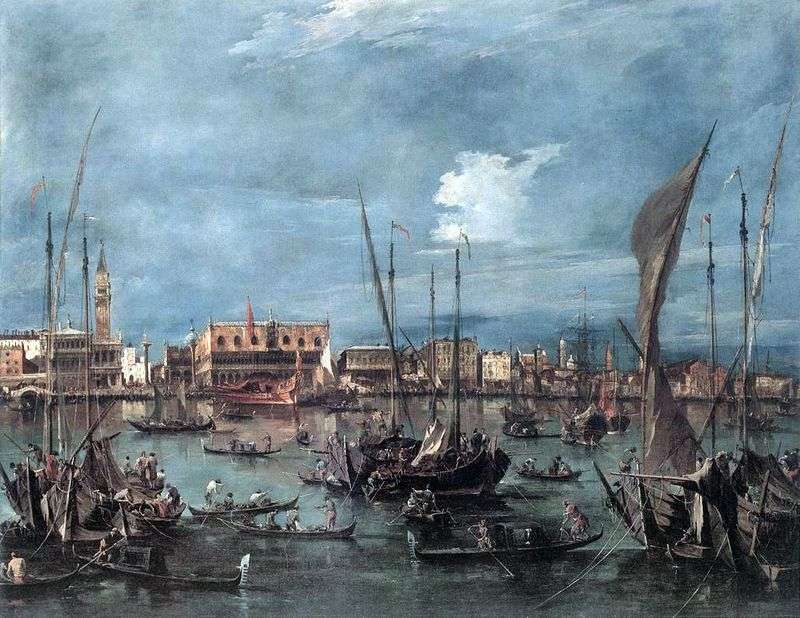 The Venetian Guardi devoted almost all his work to "leading" – the image of urban landscapes. The main heroine of his paintings was Venice. He often drew some corners of his beloved city and less often – panoramas like the one on this canvas.
In the foreground there is a lagoon with ships, boats and people in them, and in the distance, beyond all this boiling life, you can see the Doges' Palace, Piazza San Marco and Torre del Orolojo – the Clock Tower, and all have a vast sky with floating on it clouds.
All three elements that reign in this city-water, earth and sky occupy an equal position in the Guardia painting. A feature of the artist's painting was also the fact that he was able to transfer the damp Venetian air, enveloping buildings and people and giving them unsteady, slightly floating outlines. Guards knew the laws of plein air painting very well, in his time few people were comprehended.