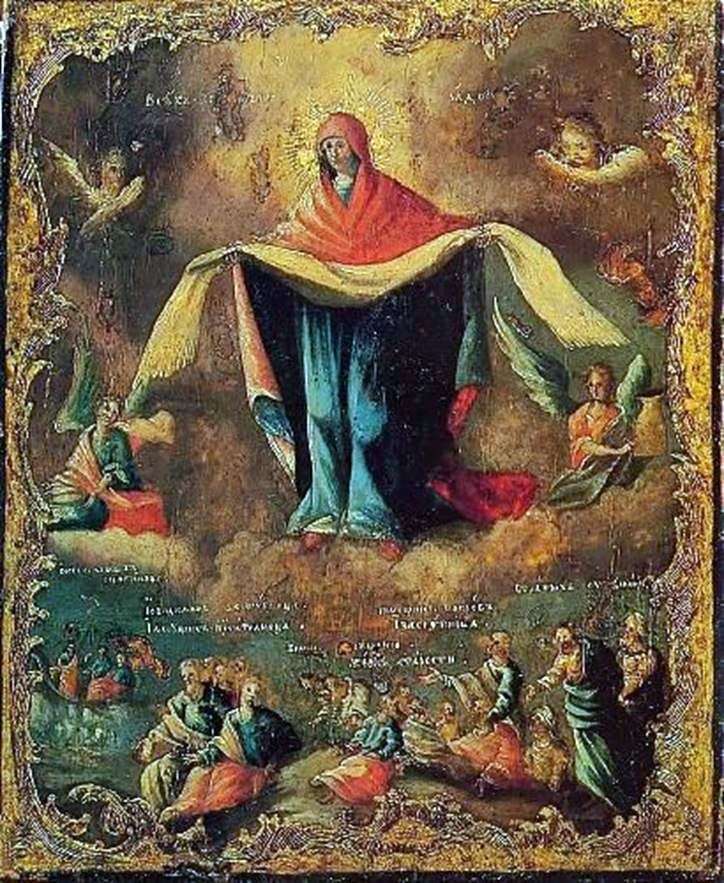 The theme of the patronage and help of the Mother of God to all the suffering people was most fully embodied in this iconographic type.
By the end of the XVII century. it existed in two variants. More common was the one in which the Mother of God with the Infant in her arms prays for the impending sick, the maimed, miraculously saved from death in the sea depths and at the hands of cruel robbers. Motherly compassion for all who seek heavenly protection is co-operating with a host of angels. The published icon has a number of interesting differences from the established scheme.
The main of them is the absence of the Christ Child in the hands of Mary. She holds a wide veil, an inalienable attribute of the Icon of the Intercession. The artist combined two similar in content iconographic types, creating in essence a new pictorial canon. Such a blurring of iconographic traditions became commonplace in the eighteenth and nineteenth centuries.
Silver salary completely repeats the composition of the icon. The picturesque character of the image is transferred to the coinage. The absence of traditional fields on the salary replenishes the decor of the elements in the Rococo style. The celebration of the icon, established in 1688, takes place on November 6 n. Art.