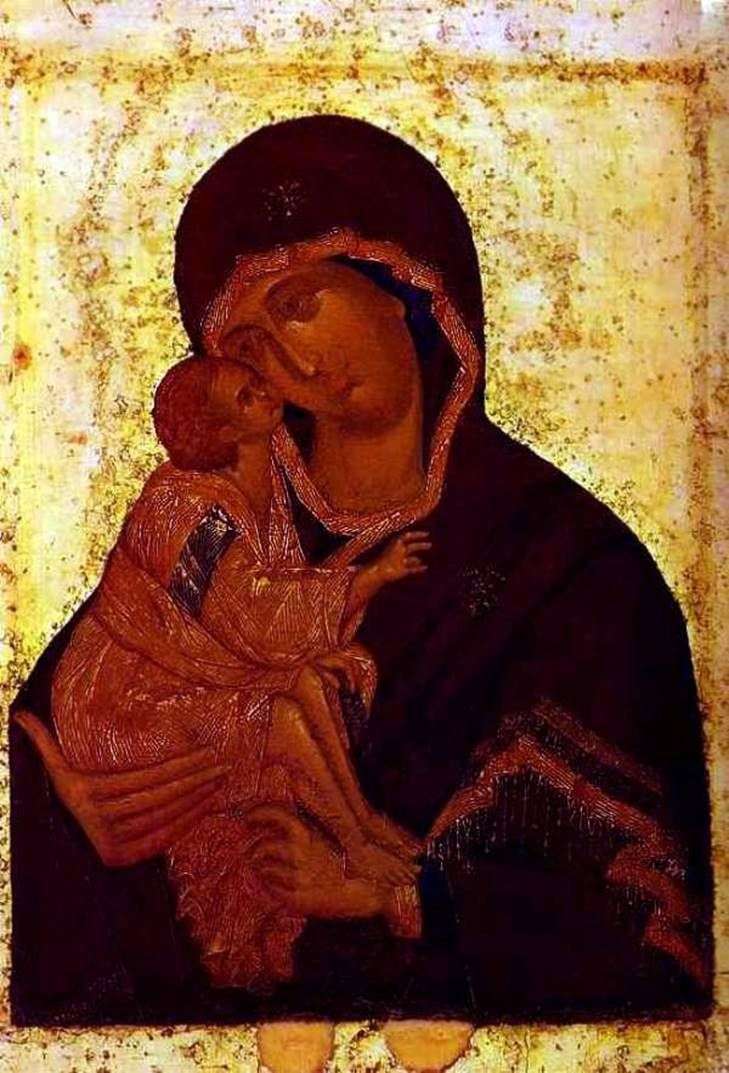 The Don icon of the Mother of God was written by Theophanes the Greek. Brought by the Don Cossacks, who came to the aid of Grand Duke Dmitri Ioannovich Donskoi during his battle with Mamai. It was approved on the shaft as a banner, and throughout the continuation of the war remained with the Russian army.
On the day of the Battle of Kulikovo, the icon was worn among orthodox warriors for encouragement and help. After the victory, the icon was moved to Moscow and placed first in the Assumption Cathedral, and then in Blagoveshchensky.
In memory of the victory won by the intercession of the Blessed Virgin on the banks of the Don, the icon is named Donskoi. In 1591 the Crimean prince Nuradin and his brother Murat-Girey invaded Russia and approached Moscow. To protect from enemies in Moscow, the procession with the Don Icon was performed. On the day of the battle, she was in the field church among the military ranks and turned the Tatars to flight.
In gratitude to the Most Holy Theotokos for Her mercy, revealed through the Don icon, in 1592 on the place where she stood among the soldiers, Tsar Feodor Ioannovich founded the Don monastery. Now the icon is in the State Tretyakov Gallery. In the annals of the icon first mentioned under 1552 was located in the Assumption Cathedral of Kolomna, in the 60's. XVI century. moved to the Annunciation Cathedral of the Moscow Kremlin. The icon is opened in 1914 and 1919. G. O. Chirikov.
Then transferred to the State Historical Museum, later, in 1930 – in the State Tretyakov Gallery. For the first time, he associated the Don Icon with the name of Theophanes the Greek I. E. Grabar. On the basis of this assumption, dates dating to the year 1392 are built – the year of painting of the cathedral of Kolomna, according to the chronicles. Attribution, origin and history of the icons cause a lot of controversy among art critics.