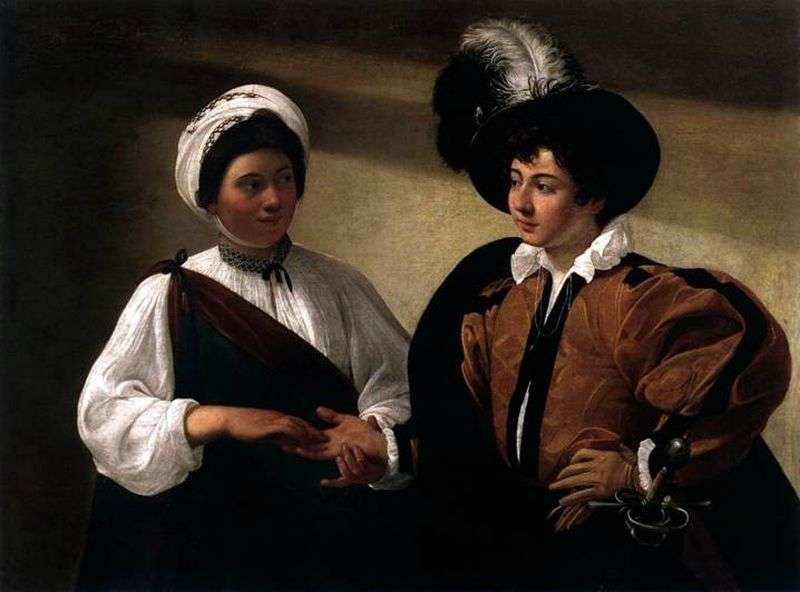 Caravaggio was one of the founders of the genre painting in European art. In the early works of the artist are the two topics related to genre: theme card game and "The Fortune Teller", which is presented in two versions, both are probably original. The second picture is stored in the Roman Pinakothek.
A young man dressed with pretensions to sophistication, entrusted his right hand of a young gypsy-fortune-teller in order to learn their future from "a reliable source". The young man obviously inexperienced in the affairs of life; facial expression and eye fortune tellers – give the lady experienced, shrewd and
sophisticated.
Young playboy so carried away by their feelings of gentle touches of skillful female fingers that did not even notice how deftly with his thumb tightening the ring. Clothing and other character attributes present us rather than a particular pair of individuals, but is characterized by a certain type.
The composition as a whole, devoid of any attributes indicating the place and time of action is not perceived as an episode in the life of two individuals, but as one of the events of everyday life that is woven. more