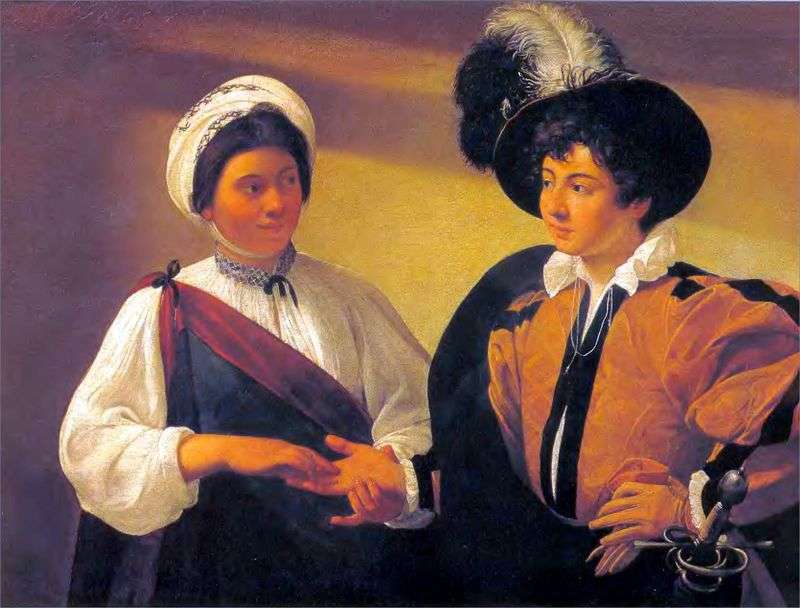 The painting of the Italian painter Merizi da Caravaggio "The Fortune-teller". The size of the picture is 99 x 131 cm, canvas, oil. The first years of the artist's life in Rome, where he arrived around 1590, without any protection from anyone, were harsh. To earn money, Caravaggio painted flowers and fruits in the paintings of other artists, and then began to create his own genre scenes and still lifes.
Representing street boys, gypsies, visitors to courgettes, fortune-tellers, fruit baskets, Caravaggio was one of the first to affirm the right to the existence of these genres. The main thing in the works of Caravaggio at the end of the 16th century is not a narrative, but a characteristic type. Historians Caravaggio note that the painter with disregard for the creativity of the great masters of the past and even to the ancient art.
There is a story about how Caravaggio brought a gypsy woman to the studio from the street, wrote an image of her in the picture "Fortune-teller" in which she predicts the fate of the young man, and said that nature is the only mentor the artist needs.