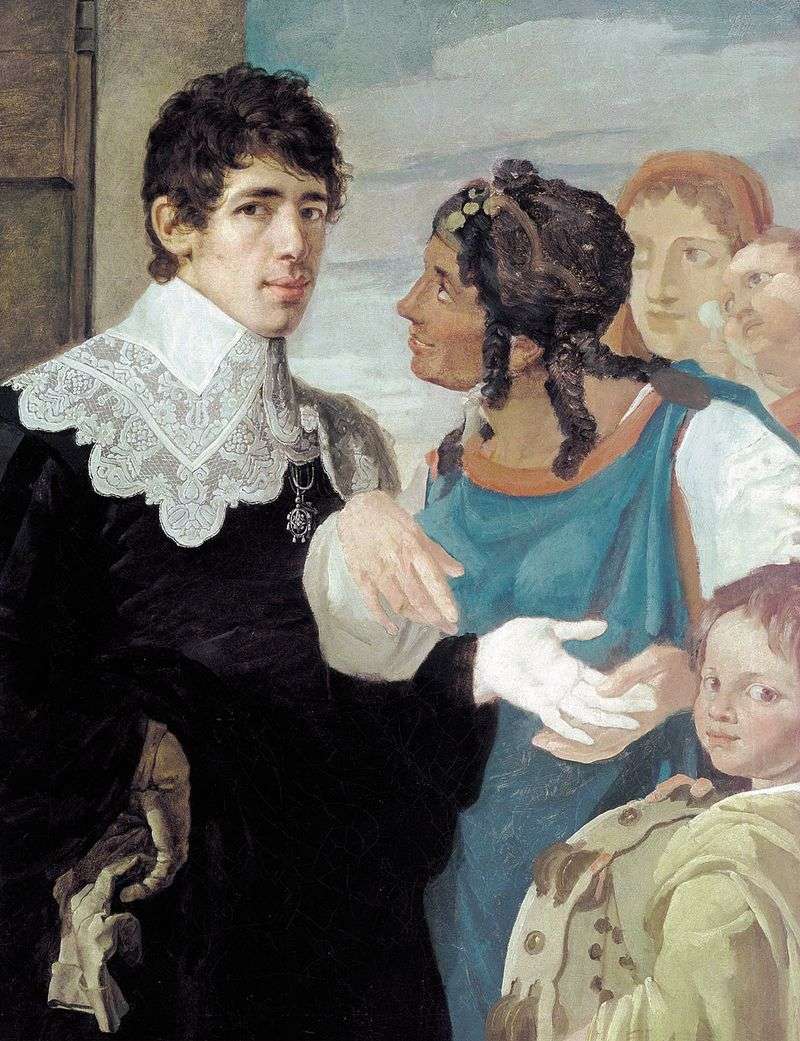 A handsome, romantic young man looks at us from the picture "Guessing". This was the vision of Vasily Kuzmich Shebuyev, whose glorious life and creativity left a notable mark on Russian painting. During his stay in Italy Shebuev painted the picture "Gadanya", which has little in common with academic techniques.
The artist portrayed himself in a 17th century costume, reminiscent of the costumes of aristocratic characters in Van Dyke portraits, at a time when a street fortune teller predicts, as legend says, glory upon returning to his homeland. The picture is not finished – the
figures of the fortuneteller and the women standing next to her with the child and the boy with the tambourine are left in podmalevke.
The artist's appearance is romantically idealized, but in itself the attempt to give his portrait in a purely genre environment is interesting and speaks of realistic searches for the artist.