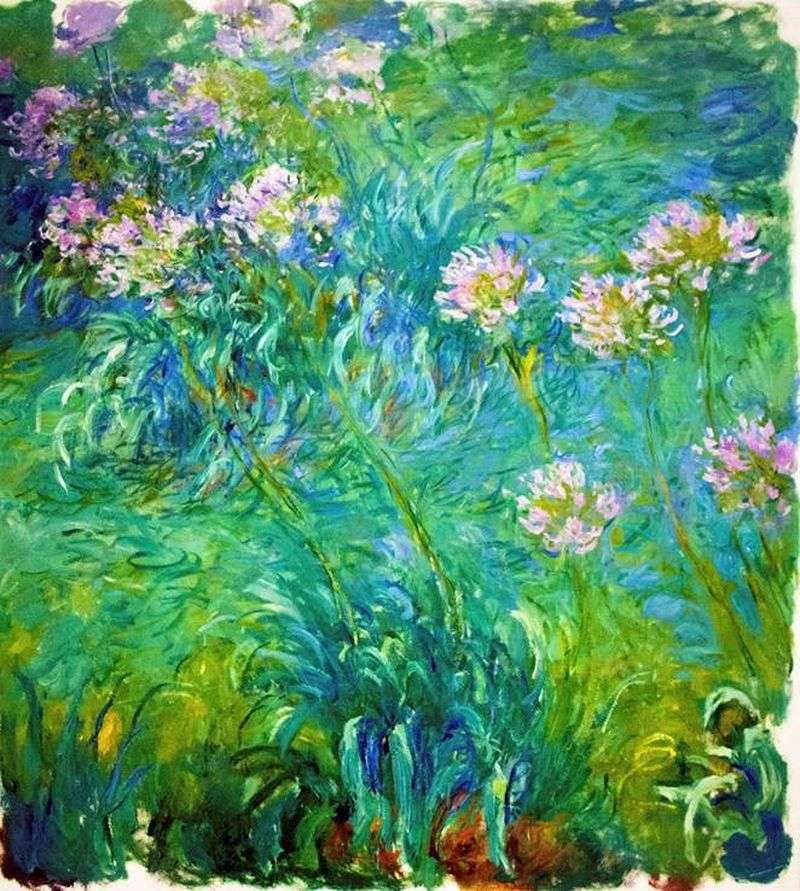 Painting by Claude Monet "Water Lilies and Agapanthus" was begun in 1914 and completed in 1917.Ona it refers to a series of "Water Lilies" and is written in the style of impressionism
Claude Monet in the early 90-ies of the acquired meadows, the size of 7500 square meters. m , near his home in Giverny. This area, with a small channel, he turned into a beautiful water garden. Later arched bridge was built in the garden. The artist gained there peace and a place for reflection.
Since 1897 a series of paintings "Lily" was created by 1919.
One morning, Monet looked at the pond and saw "nothing": the reality of long use was erased and disappeared into insignificance. After that, the artist locked himself in his room and began to create the image of lilies from memory.
On the surface of the water lilies settled colony, shining in the sun like pearls, and on the edge of the pond above them hangs Agapanthus What is striking in the picture there is no horizon and sky, it can be seen only in the reflection on the water.
Critics argue that the painting in the works of Claude Monet reached perfection and erased the line between abstraction and realism. The artist managed to stop a moment, showing that everything goes in our world, but it will never go away forever, and life – it's just waiting for the next day.