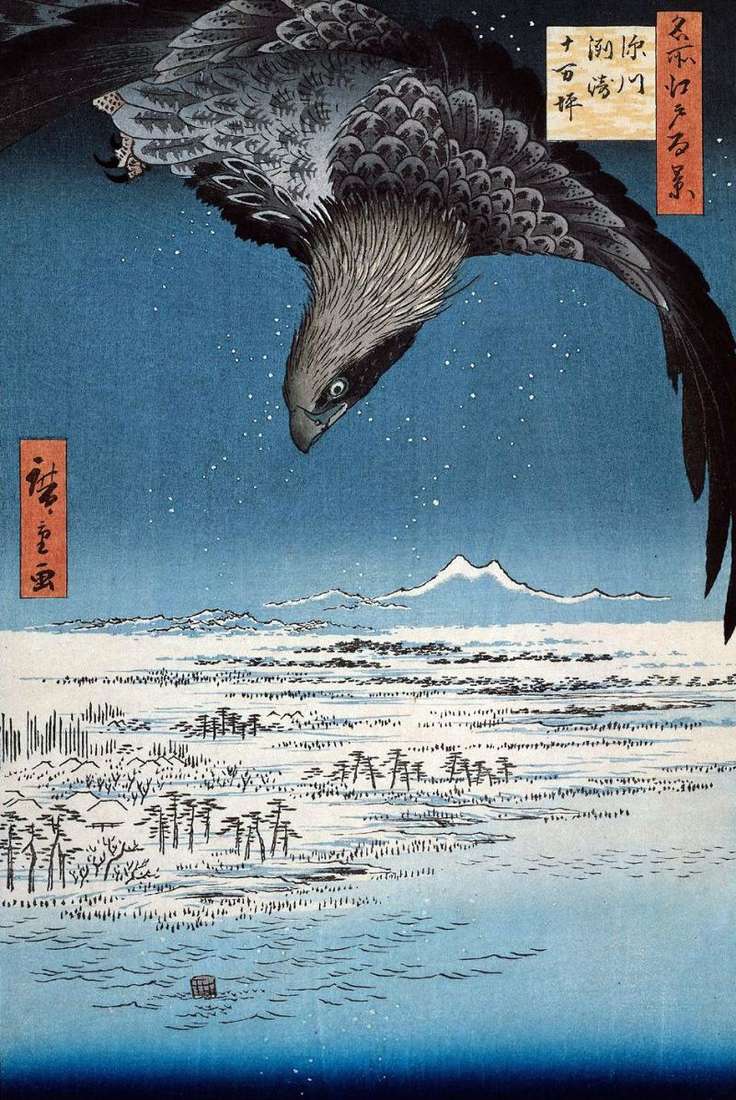 The engraving offers a view of the snow-covered expanses of the Dzyumantsubo area, which means – One Hundred Thousand Tsubo. Earlier, here, on the left bank of the Sumidagawa River, was a shallow, overgrown with reeds. By order of the shogun Tokugawa Ieyasu was drained in 1723, but the quality of the land was not suitable for planting rice. In the left part of the engraving, you can see wood storages in Fukagawa.
The landscape is deserted, there is not even a hint of human presence. In the waters of the river floats waders, only indicated by strokes on the water surface, around a wooden bucket. Far on the horizon is the Tsukuba Mountain. The whole upper part of the engraving is occupied by the figure of a huge eagle floating in the sky above the deserted snow-covered open spaces. Perhaps he is the personification of the main deity of the sanctuary Vasino jinja, located nearby. But most likely, the figure of the eagle appears here as a symbol of power and power. This engraving was one of the most popular in the series.
There are no cardinal color changes in the later version. Only the color of the square cartouche changes, it becomes ocher-green, and the sky acquires a brighter shade.