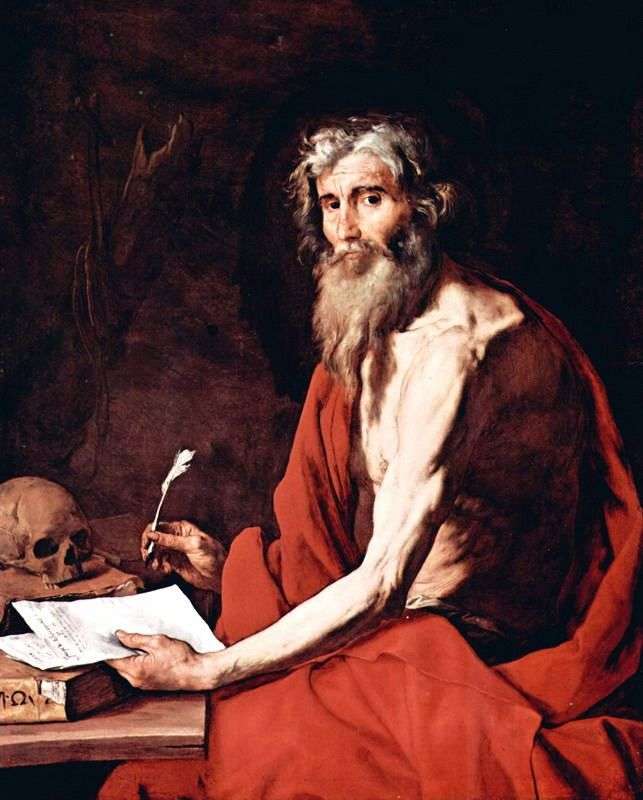 Jerome is a Christian saint whose main merit is the translation of the Old Testament into Latin. The Latin Bible, created by Jerome, is the canonical Latin text of the Bible to this day. Saint Jerome is considered the heavenly patron of all translators. Jerome studied in Rome, where he was baptized.
He traveled a lot, studied ancient and Christian literature. In Syria, Jerome became seriously ill and had a vision that he should devote himself to God. Jerome retired to the Chalcis desert in Syria, where he studied the language of the Jews in order to study the Bible in the original. ascetices.
However, one daughter Paula could not stand such a difficult life for her and died. All Rome condemned Jerome for the death of a girl. Jerome was also accused of carnal connection with Paula. After which Jerome was forced to leave Rome and return to Syria. Following Jerome followed Paula with another daughter. There they actively helped Jerome translate and copy the text of the Bible. Paula built four monasteries in Bethlehem with her own money. In one of them settled Jerome.