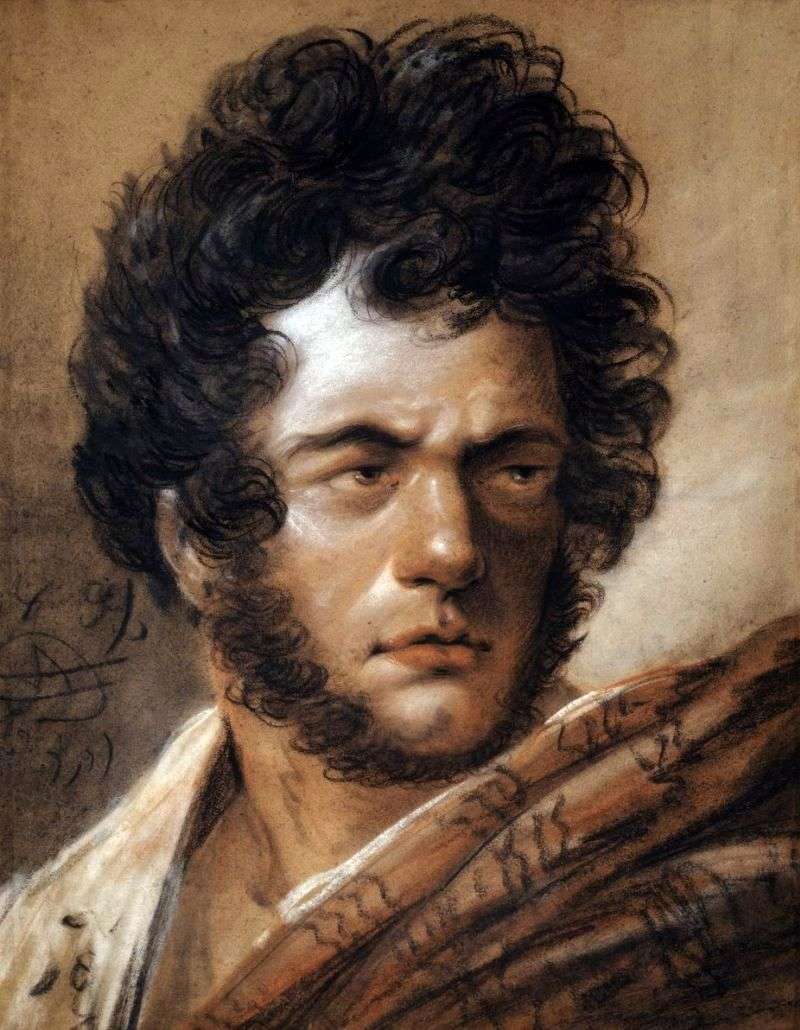 The image created by the remarkable Russian artist, the participant of the Polish uprising A. O. Orlovsky in "Self-portrait" is the ideal of the personality of the Romantic era: a person overwhelmed with passions, whose thoughts and imaginations create a new world. The creator, be it a poet or an artist, endowed with a special gift from above, to see and feel that which is hidden from others was perceived as akin to the Demiurge.
A free independent person, a true hero of his time – this is how the author of this figure appears. A recalcitrant gaze from under frowning eyebrows, dark curls
that do not want to obediently lie on his head – the entire look of the artist gives him a fighter. Rebellious spirit was peculiar to romanticism, lay in his very philosophy.
Violent temperament of the author is reflected in the style of writing a portrait, in the nature of the strokes – juicy and sweeping. The work makes an impression at one time created improvisation, lively and expressive.