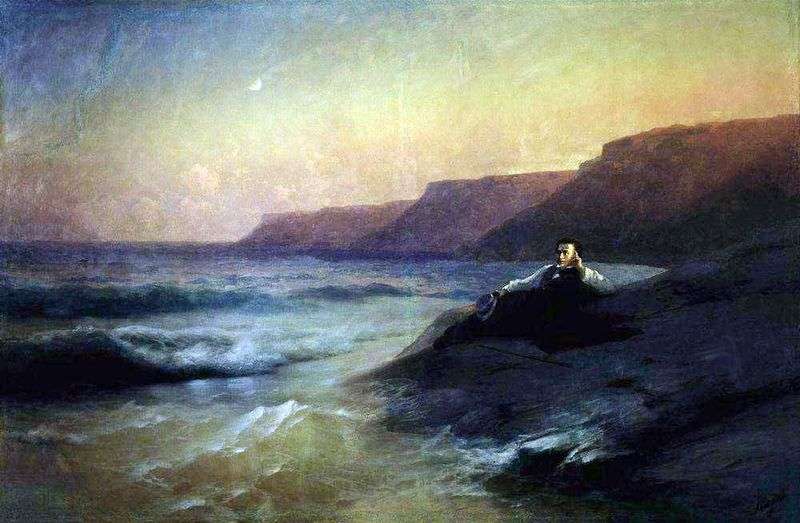 Among the great masters of the brush was a master who devoted his entire gift to the "free element", as the sea dubbed Pushkin, and became her devoted singer. This master was Ivan Aivazovsky. At one of the academic exhibitions in St. Petersburg, two artists met: a pen artist and a brush artist.
Acquaintance with Alexander Sergeevich Pushkin made an indelible impression on the young Aivazovsky. "Since then, my favorite poet has become the subject of my thoughts, inspiration and long conversations and stories about him," the artist recalled. Pushkin with great approval responded to the work of a talented student of the Academy of Arts. Aivazovsky all his life admired the talent of the greatest Russian poet, having dedicated to him a whole cycle of paintings. In them he combined the poetry of the sea with the image of the poet.
The picture "Pushkin on the Black Sea coast" was created in the year of the fiftieth anniversary of the death of Alexander Pushkin. In the same year, another was written – one of the best paintings on the Pushkin theme – "Pushkin's Farewell to the Sea", over which IK Aivazovsky worked in collaboration with IE Repin. .