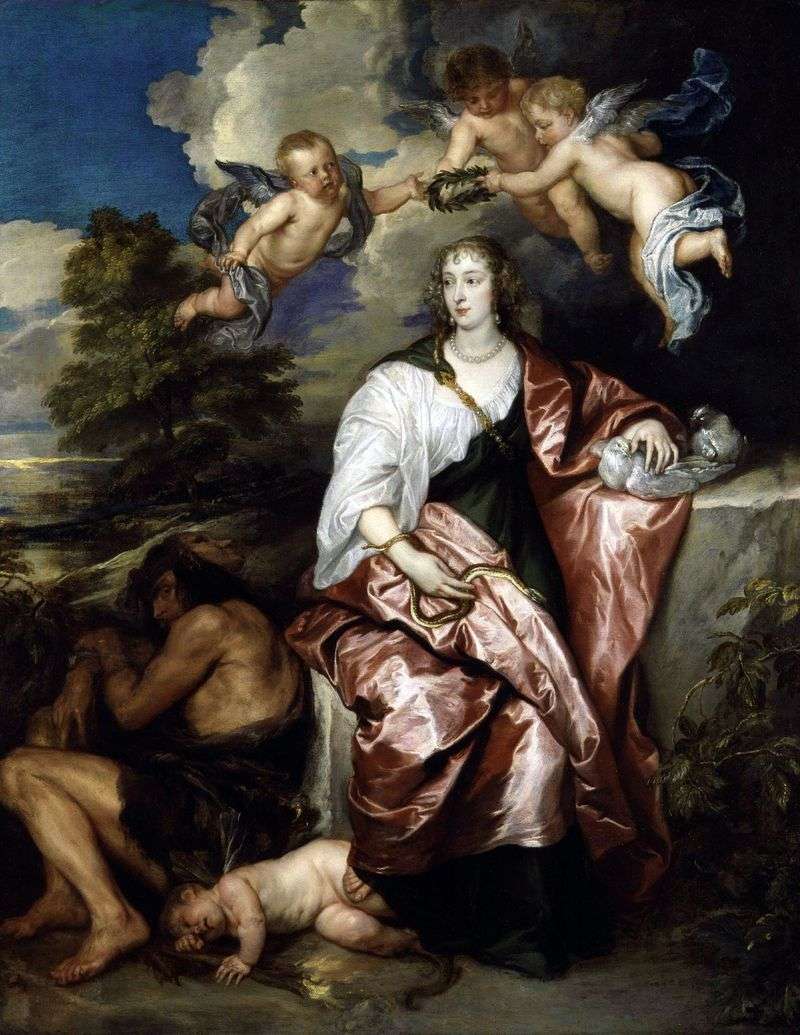 This is one of the most intriguing paintings of Van Dyck. It depicts Venice Digby, the wife of the friend of the artist Sir Digby, a diplomat, a naval officer and a writer. On May 1, 1633, a thirty-year-old Venice unexpectedly died, and a grief-stricken husband immediately ordered Van Dyck's portrait. However, it is possible that the artist began to write this allegorical picture even during the life of Venice.
It was rumored that a woman of beauty before the wedding was indiscriminate in connections. Undoubtedly, her husband knew about this, but asked Van Dyck to portray Venice as a model of virtue
and matrimonial fidelity. It should be noted that the artist did not show much interest in symbolic details, so most of them were most likely prompted, and perhaps even imposed on inconsolable Digby.
There are several variants of this picture and a smaller version – the researchers suggest that van Dyck liked this portrait very much, so he decided to make a smaller copy for himself.