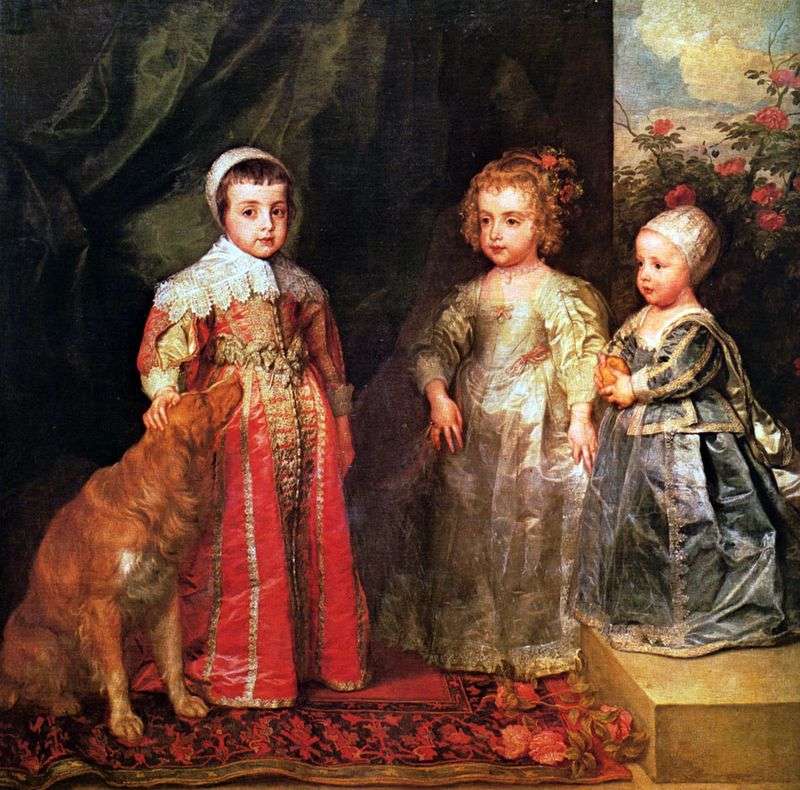 The portrait of the royal children van Dyck wrote for their mother Henrietta Maria. She wanted to send the picture to her sister Christine, the Duchess of Savoy, in return for a portrait of her children-a kind of sharing of family photographs at the royal level.
The children painted by the artist are Prince Charles, born in 1630, Princess Mary, born in 1631, and Prince Jacob, born in 1633. Children's portraits of Van Dijk always created with warmth and love, and this one also has a beautiful color.
Many critics consider the picture the best children's portrait of Van Dyck. True, King Charles I did not like it, probably because his heir looks like a girl here. But the artist in this case is not to blame, it was just in those days it was customary for all children up to seven years to dress up in a dress.