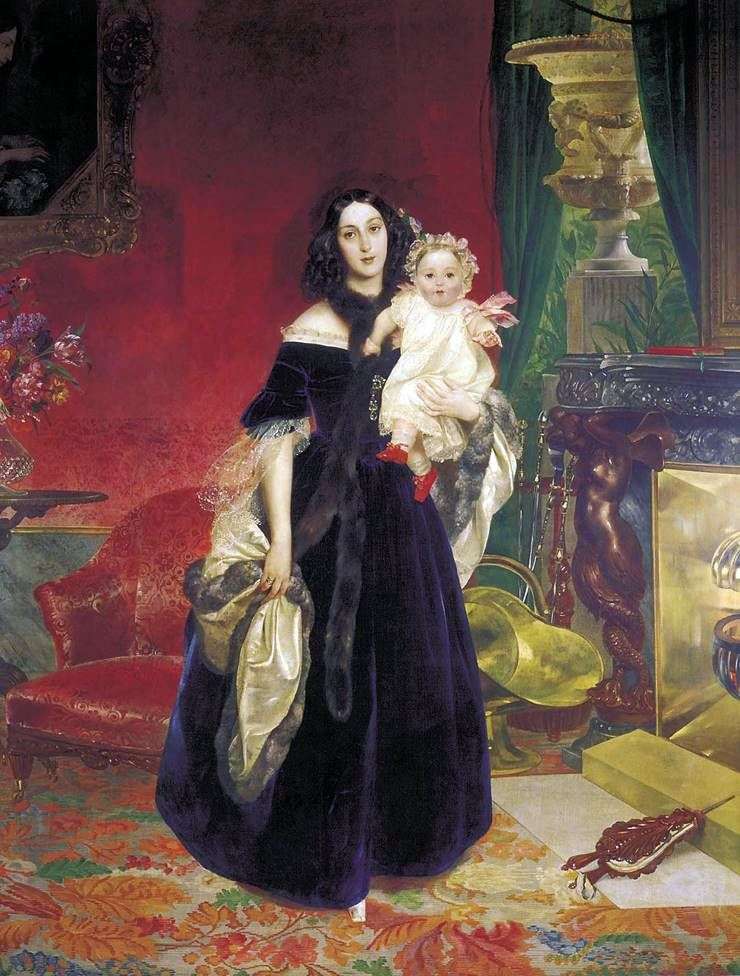 Apathetic Bryullov remained in the work on the large portrait ordered to him by MA Bek. The image of a secular woman – MA Bek, whose watercolor portrait of the work of Gau was reproduced in the almanac "Morning dawn for 1841" among the images of the beautiful women shining at the court, did not arouse Briullov's poetic inspiration.
The image of "Beksha," as the painter called her, annoyed with cold and official indifference. Dry and lifeless portrait color, there is nothing from the brilliance of Bryullov's palette. The situation surrounding MA Bek is perceived in
a prosaic way.
Instead of a landscape that conveyed a special lyrical feeling to the image of a man, an interior with an abundance of objects appeared: a decorative carpet spread out on the floor, a replica of Carlo Dolci's "St. Cecilia", a raspberry-studded wall, an intricate fireplace and other such things called create the impression of magnificent palace chambers. Among the abundance of these details, MA Beck, who holds a smart little daughter, turned out to be lifelessly doll-like.