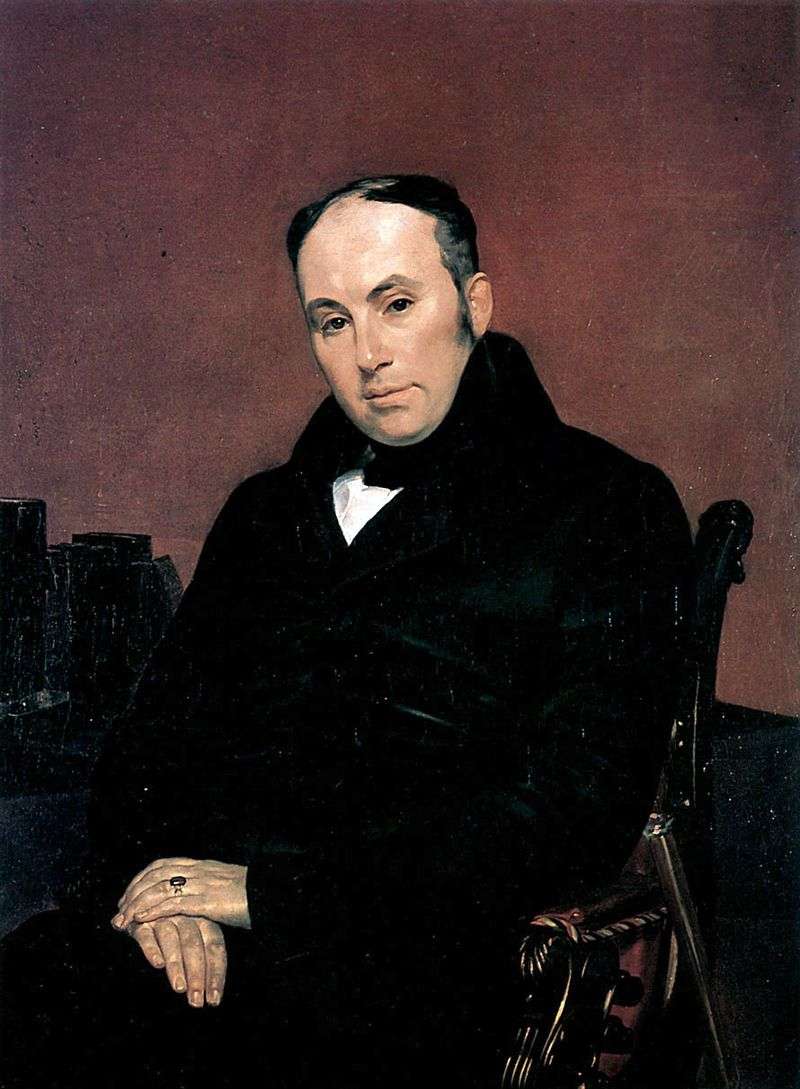 The portrait of Vasily Andreevich Zhukovsky, the brush of K. Bryullov, a very special fate: the amount earned from his sale, went to buy TG Shevchenko from the serfs. Remembering this, Shevchenko wrote in his biography: "Zhukovsky, having first learned the price from the landowner, asked KP Bryullov to write him, VA Zhukovsky, a portrait in order to play it in the lottery… Great Bryullov readily agreed. VA Zhukovsky with the help of Count M. Yu. Vielgorsky arranged a lottery in 2500 rubles bank notes, and this price was bought my freedom… "
Zhukovsky's portrait was written in Bryullov's Petersburg apartment, which, in contrast to his large studio, created a cozy, almost family atmosphere. With his characteristic accuracy, Zhukovsky came to pose at the time appointed by the artist. Often Bryullov sent his pupils to the poet with an invitation to a session. One of these unsuccessfully performed missions was jokingly described by Mokritsky.
"In the morning," he wrote, "I went to Zhukovsky and gave him Bryullov's invitation-instead of tomorrow, I invited him to-day at three o'clock, and I got it from Bryullov, my mentor in red pants took me so that I thought he would beat. " Work on the portrait of the poet Bryullov had intermittently, since Zhukovsky had to accompany the heir on his journey through Russia.
The image of the romantic poet is imbued with quiet concentration and pacification. Tilting his head slightly to the shoulder and folding his hands in his lap, Zhukovsky sat down at the table with books, calmly and cordially heeding the interlocutor. Harmonious and smooth lines, outlining the head and figure. The deep reddish-brown color is deep and soft, corresponding to the general appearance of the poet.
Contemporaries considered this portrait of Zhukovsky one of the best "both in terms of similarity and in the expression of the character of the whole." The appearance of the poet is full of quiet lyricism, seriousness and kindness. Restraint of performing manner, absence of any external affect characterize this wonderful work.