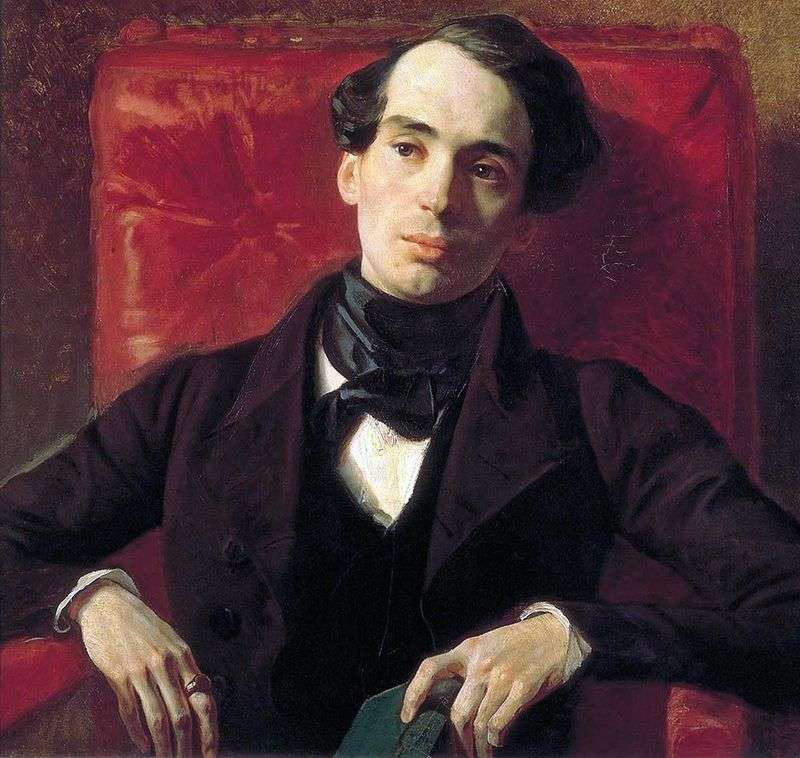 Having suffered a fiasco in his family life, Bryullov immersed himself in artistic work. "My wife is art," he wrote in one of the letters. By this time the portrait of Strugovshchikov also belongs, a masterpiece of Russian portrait painting.
As usual, Bryullov wrote here not the appearance of a person, but his inner world, his, by and large, soul. A curious nuance: AN Strugovshchikov at the time of the creation of this picture was occupied with the translation of Goethe's "Faust". A sensitive viewer will hear the "Faustian" echo in the presented work.
Strugovshchikov
Alexander Nikolayevich – poet and translator; education received in the St. Petersburg University noble boarding school; served in the military ministry. Participated in the "Library for Reading", "Moscow Observer", "Contemporary", "Domestic Notes" and "World Labor." Separately published: "Roman Elegies"; "Poems"; "Translations. Articles in prose"; "Werther: The Experience of a Monograph with the Translation of Goethe's Novel", etc. In 1869 Strugovshchikov edited the critical bibliographic journal Bibliographer.
In the "Russian Antiquity" in 1874 placed "Memoirs of Strugovshchikov about M. I. Glinka." Strugovshchikov is one of our best translators: Belinsky "reveled in" his translations from Goethe and Schiller. He translated Strugovshchikov freely, but very literary, and if he retreated from the letter of the original, his spirit always conveyed it.