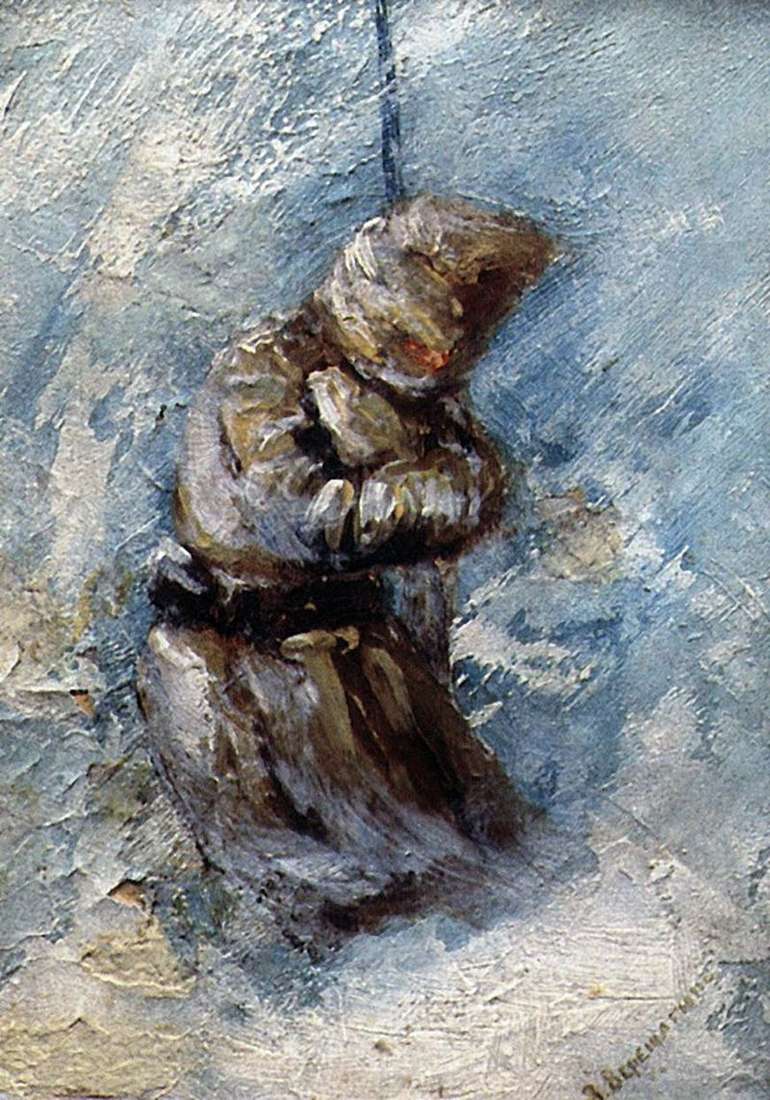 Outstanding painter and writer Vasily Vasilievich Vereshchagin is one of the most famous artists in the genre of battle. All illustrations of this genre are devoted to military life. It is the picture of Vasily Vereshchagin "Everything is calm on Shipka!" is one of the most expressive works of this cycle.
This picture-triptych is not military scenes, but episodes from the life of an ordinary soldier in wartime. The author took the name of the triptych from the report of one general. In wartime, many generals hid some aspects of military operations before the high command. They never mentioned
those soldiers who froze in the mountains, shielding the military brothers.
Actions take place during the war of the Russian and Turkish peoples. The soldier is depicted on the mountain pass Shipka in Bulgaria. In the first picture we see a man buried in snow. Apparently this is a poor sentry, forgotten by his superiors in office. On the central canvas – the same soldier already covered with snow almost to the very chest, but still did not leave the post. And the third picture of the triptych shows a snowdrift, from which only the corners of a greatcoat can be seen. This young soldier remained faithful to his military service and the defense of the Motherland until the very end. Such an attitude deserves only respect.
The whole picture is depicted in cold and dull tones, which even more reflects the atmosphere of a cold winter day. Sometimes it even seems that the soldier's figure merges with the whole landscape into one. Vasily Vereshchagin thanks to his painting wants to convey to us the whole truth about the war, to rouse in us hatred and contempt for it. Teach us to appreciate the world and life, not only our own, and sometimes not familiar people.