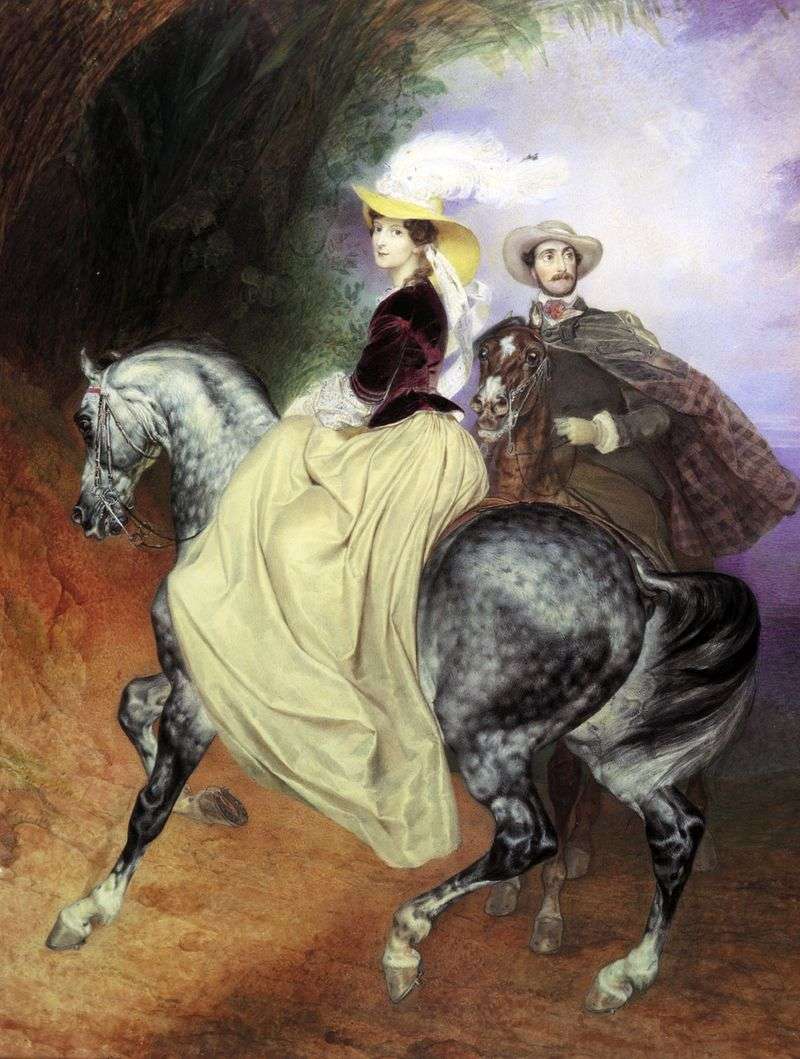 A group portrait of the four Mussar is an authentic pearl of Briullov's watercolor art. The mussars make a walk around the city, admiring the beauty of the southern nature.
The captivatingly graceful Mussar, depicted by Briullov in the foreground of the composition. It is not by chance that at the exhibition of 1851 the group portrait of Mussars was called "Amazon".
The relaxed elegance of her planting, the pride of turning the head, the radiance of the wide-open eyes and the vivacity of a light smile fill the image of Mussar with a unique charm.
In the depiction of the four Mussars Bryullov created a complex composition of equestrian portrait. Horses in the portrait, as is usual for the artist, a noble breed; with hot burdens, swelling nostrils and an angry gaze. Their impetuosity, restrained by a skillful hand, is contrasted with the calmness of the rider