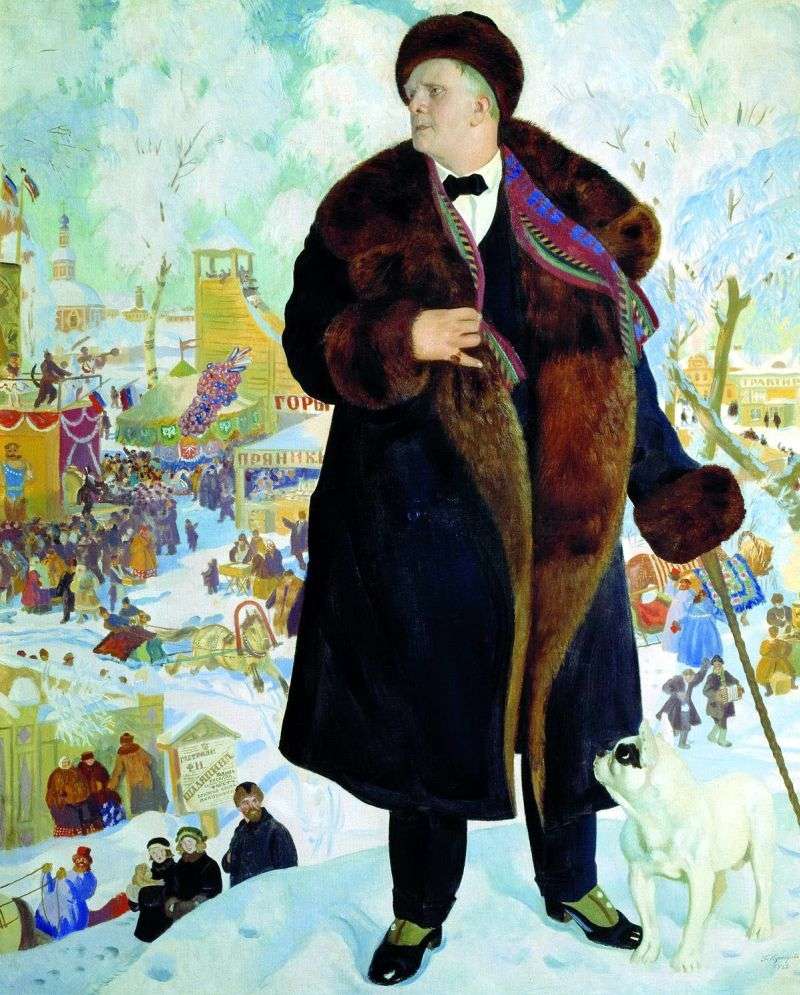 Most often Kustodiev's paintings exposed the joy and bitterness of the Russian people. But one of my favorite paintings by this author is The Portrait of Chaliapin, which depicts the figure of the famous Mariinsky Theater. Chaliapin was one of those singers whom everyone praised, both the common people and the Russian elite. His songs touched people so much that they forgot about everything in the world.
Looking at the picture I see a famous person who stands on a hill above the fair. I seem to be transferred to those times, and I stand, lifting my head up, watching the singer. Around the festivities are heard, laughter is heard, conversations, merchants invite buyers, inviting to admire and purchase their own decomposed goods.
Unlike Chaliapin, the picture is painted in bright colors, only one singer darkens it with his dark clothes. He has a warm fur coat on his shoulders, a fur cap on his head, his hand rests on a cane. A solid man, his appearance causes admiration and delight from others. His arrogance says that he knows his own worth, but at the same time he loves his people very much. With what warmth he looks at people. The picture shows the family, we can assume that they stopped in order to look at the singer. Everyone is afraid to approach him.
This picture brings me its greatness, plunge into the world of classical music, learn the history of origin, and be able to understand the performers and works. Despite the fact that Chaliapin is portrayed haughty, I believe that he reverently treats his fans, respects every person, because each of us has his talent hidden. Someone is given a science, someone has golden hands, and someone with his singing is able to get through the goosebumps. I certainly liked this piece. It attracts not only its greatness, but also a festive atmosphere.