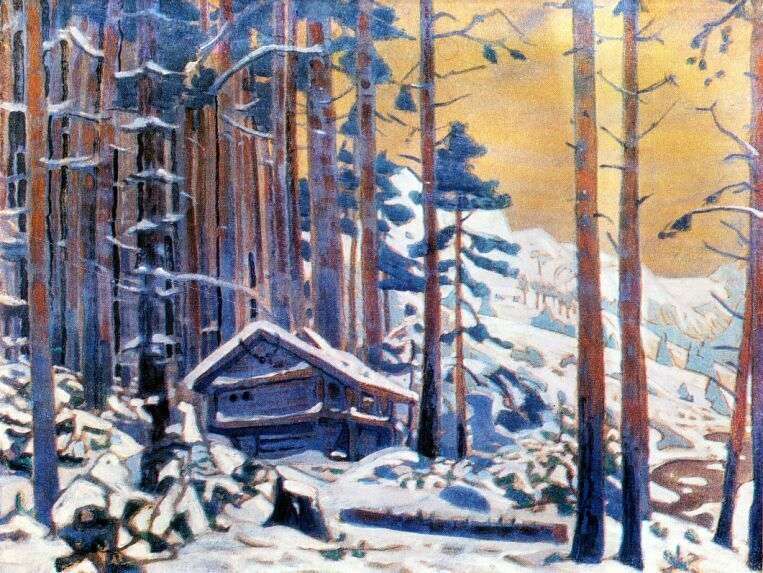 In 1912 Nicholas Roerich began work on the scenery and costumes for the production of "Peer Gynt" at the Moscow Art Theater.
The dramatic poem of Ibsen the philosopher, combining political pamphlet and gentlest lyrics, prosaic reality and poetic legend, was extremely difficult for theatrical embodiment. In order to combine this multiplicity plastically, the direction turned to the music of Grieg and Roerich's "musical" color.
Critics noted: "… excellent, Roerich's decorations, imbued with the strict beauty of the northern tale… Capture with powerful
grandeur the 1st, 2nd and 4th paintings, air mass, width, spaciousness. Light effects are beyond praise. Charmingly poetic A hut in a pine forest, where dozens of long years have been waiting for Per, faithful, gentle Solveig. with her taken from the north nature paintings. "
"House Solveig" differs special subtlety transfer mood. It is built on a combination of golden yellow, brown and blue tones. Tall trees, depicted in a quiet rhythm, create an impression of silence and solitude. They close, enclose space with them.