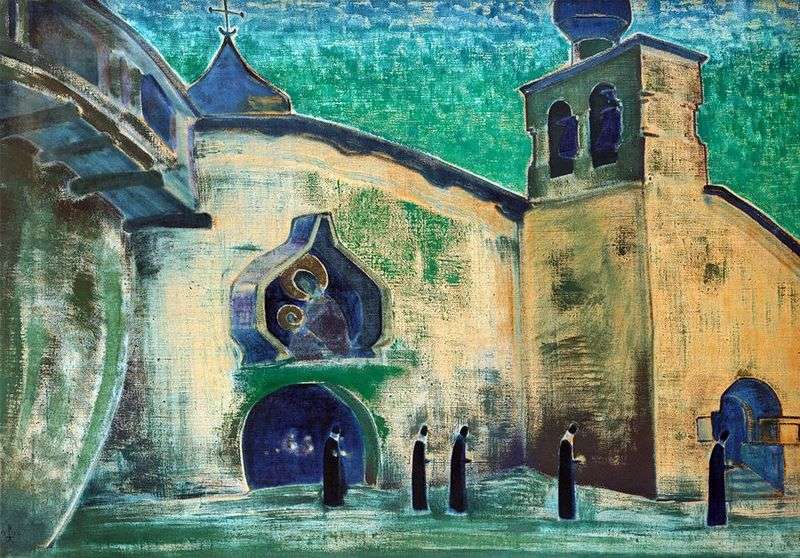 The painting "And we carry the light." Here is a procession of monks exiting the temple at dusk. Tiny lights flutter in their palms. This flame is a symbol of the spiritual light carried by Christian devotees into the world. They are as if blessed by the Mother of God with the Child on the gate fresco, enclosed in a large icon case. This is from the birth of Jesus Christ "… the light came into the world." This is the lamp of their love for their neighbor.
Roerich did not divide the Christian lightbearers into Orthodox and Catholics: the saints for him are universal. In the picture,
the physical space is filled with spiritual space, the physical light – with spiritual light. The artist convinces us that there is a great reality everywhere in the world, including the unity of the material and the ideal, the physical and the spiritual.
During the evening church service, on Holy Thursday before Easter, all 12 Gospels about the sufferings of Christ are read. People listen to these readings with lighted candles, which, after the service, do not extinguish, but carry home and light the lamps from this fire.