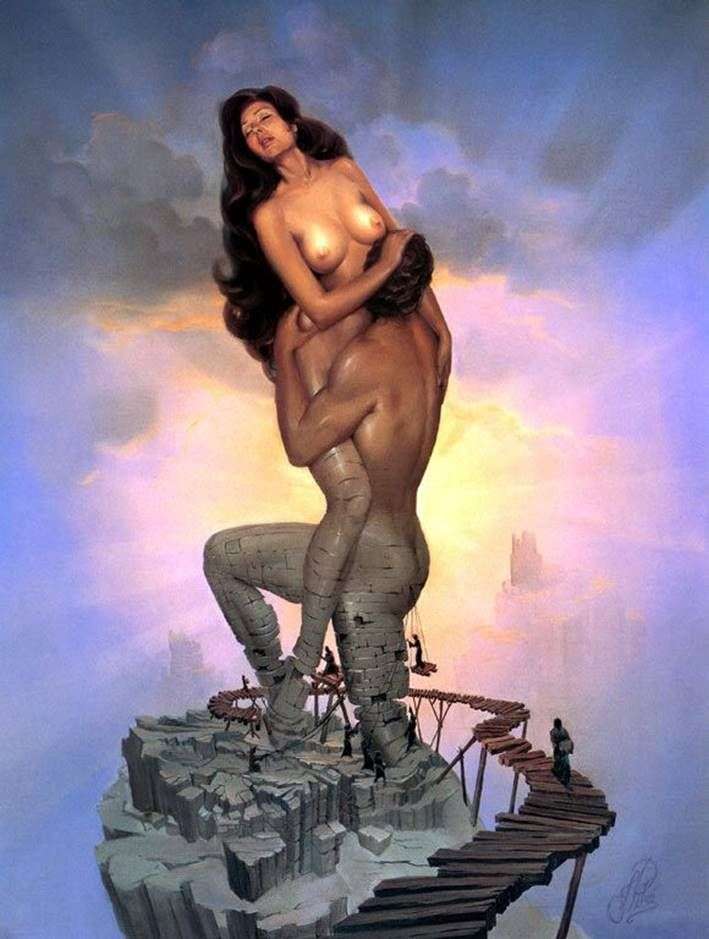 Take a closer look at the paintings of John Paytra and you will see the soul and mind of one of the most subtle and deep fantasy painters. Through art, John Petra expresses his understanding of the destiny of humanity on Earth and reminds us of the moral obligations that we must preserve and fulfill as sentient beings, as inhabitants of our planet.
John Payter speaks about life as a citizen of the planet, warning about the dangers and traps that await a person, but also about the beauty and greatness of a person, about the magic power that each of us possesses and needs to be understood and fully revealed. In his paintings, Pytr invites viewers to follow the desire to fulfill their dreams, but at the same time value relationships based on loyalty in friendship and selfless devotion in love.
The painting of John Payter "Passion" about the feeling inherent only in man – about love. This picture is the hymn of all-consuming passion. One can speak about the philosophy of this amazingly beautiful picture for a very long time. Fragile walkways along which builders walk brick by brick erecting a great and beautiful construction can collapse when carelessly moving, without a thoughtful act. And the fact that so painstakingly lined up and could become one of the wonders of human civilization will turn into a pile of stones.