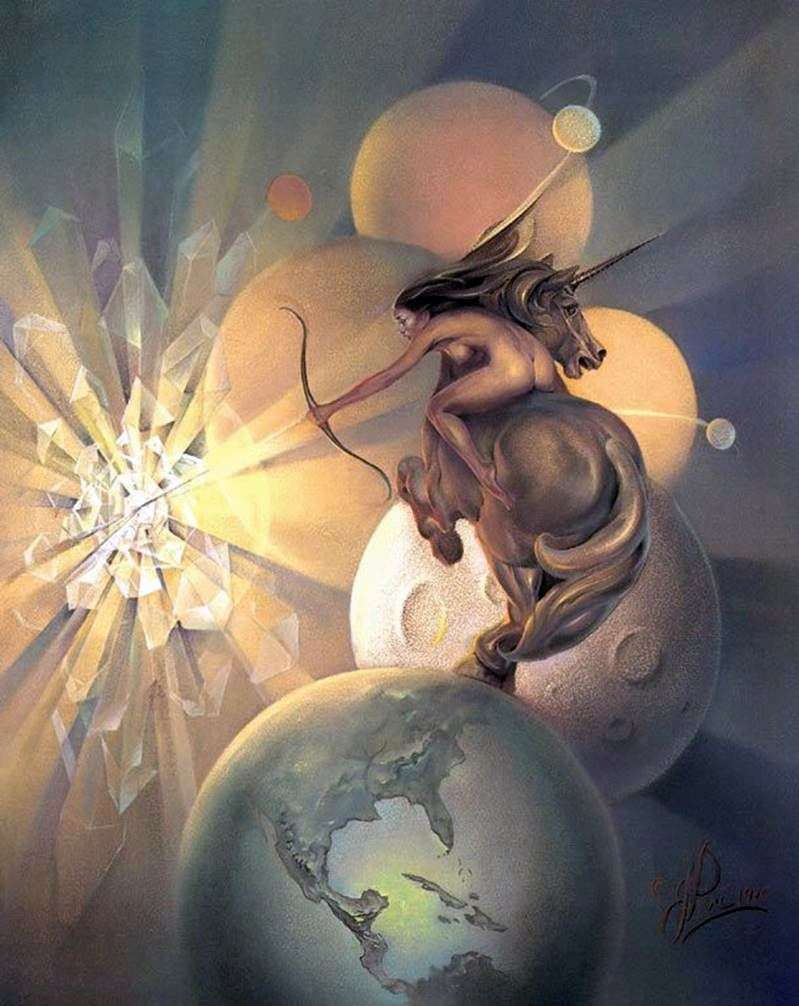 John Payter has designed some of the most advanced fitness equipment in the world that can be seen today in many of the most modern sports complexes. His developments in this area include the Questar line – fitness equipment and ROM – a mechanical device model that was awarded in 1993 with an award nominated by the popular science and technology magazine, which, moreover, led to the creation of one of the most successful commercials on television.
Artist John Payter has also developed and patented a new formula for artistic paint based on space technology polymers, which is now being successfully sold in many countries around the world. In John Peitr's "Toward the Light", we see the cosmic amazon breaking the crystal wall.
The freedom-loving girl did not want to put up with the limitations of space and decided to break the line of prohibition that separates her from the rest of the world. Fascinating dynamics – wild wild passion, flexible, strong body – a triumphant hymn to the intoxicating happiness of battle and freedom.