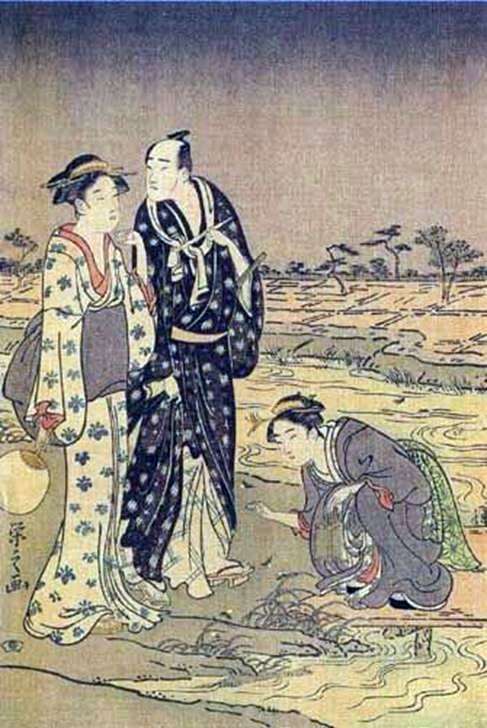 They were very popular in Japan and were often demonstrated using the dozoki-karakuri device, in which the picture was first reflected in a mirror, and then enlarged by a magnifying glass in order to aggravate perspective cuts and cut-off modeling and give the image three-dimensionality. Many famous painters and graphic artists of Japan in the process of mastering the laws of linear perspective and kyaroskuro created megane-e. Among them are Maraya-ma Oke, and Siba Kokan, and Okumura Masanobu himself.
However, soon the masters-perspectivists, leaving the imitation of the Chinese megane-e, took as their model
the original source – the Dutch engraving on metal. Appeal to the artistic traditions of the West is an important moment in the history of Japanese art, after which, despite all the difficulties, the European influence is steadily increasing. Many phenomena of the Edo period, especially the artistic ones, are formed with the obvious and significant participation of the European artistic tradition.