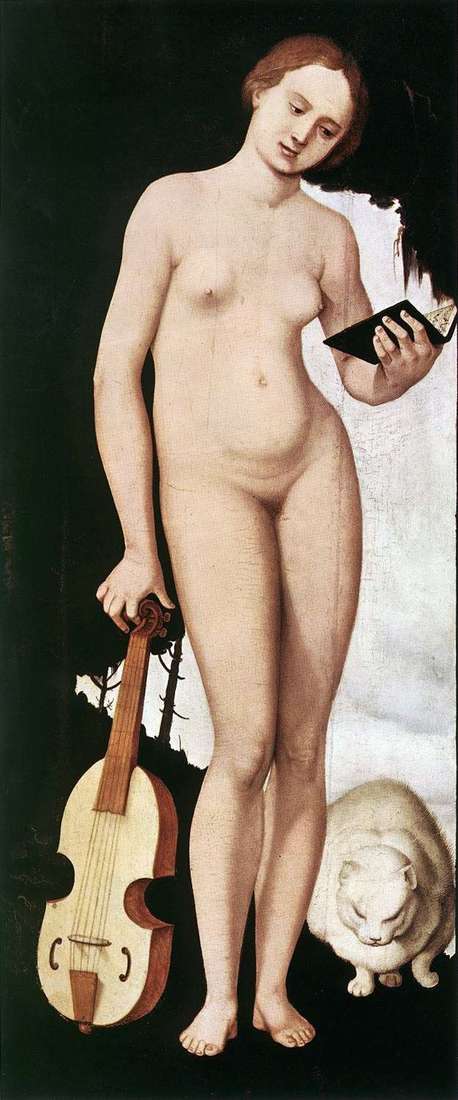 Painters of the Renaissance painted many allegorical paintings with the attributes of the arts. The Northern Renaissance also developed within this tradition. Enlightened patrons, wealthy townspeople and representatives of the aristocracy ordered artists such paintings.
Hans Baldung Green created a beautiful allegorical picture of "Music". A nude young woman holding a guitar in one hand, in another she has a book with notes. She is already immersed in music, her figure is unusually harmonious and contrasts with the very dark, barely outlined landscape. A fluffy white cat froze at the feet of the woman. He squeezed his eyes shut in anticipation of the bliss that music brings to every living soul.
In general, this picture stands out among other works of the master. There is no "screaming" eroticism and sensuality, but there is a worship of the beauty and harmony inherent in Renaissance artists.