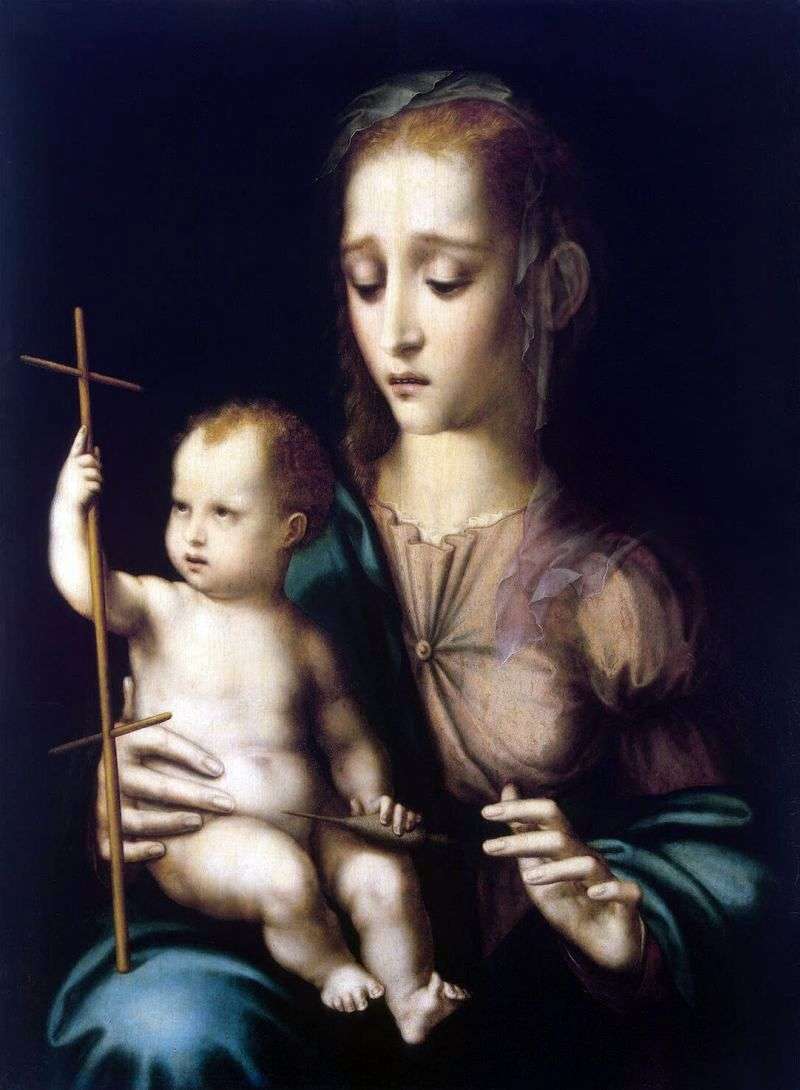 In the life and work of Luis de Morales, nicknamed in the XVIII century. "Divine", a lot of mystery. It remains unclear from whom the artist studied, how his creative formation took place. It is known, however, that he lived almost all his life in Badajoz, had a workshop, enjoyed the patronage of the City Council and the bishop don Jeronimo Suarez.
In 1561, Morales was invited to the Court at Escorial, but the picture of Christ's Way of the Cross did not please Philip II, and the master returned to Badajoz. Creativity Morales takes a separate place in Spanish art. This is due to the fact
that the artist lived in the province and was away from the fashion trends of the time.
On the other hand, isolation contributed to the manifestation of his individuality. In the painting of Morales, Spanish mysticism and folk piety, expressiveness and idealized detachment, elevation and cold nobility of images characteristic of the aesthetics of Mannerism were combined.
The best works of the artist are not great narrative cycles, but works devoted to individual heroes and the theme of Christian sacrifice. These works include the picture presented. Other famous works: "Behold the Man." Museum of the Royal Academy of Fine Arts San Fernando, Madrid; "Madonna and Child". OK. 1570. Prado, Madrid.