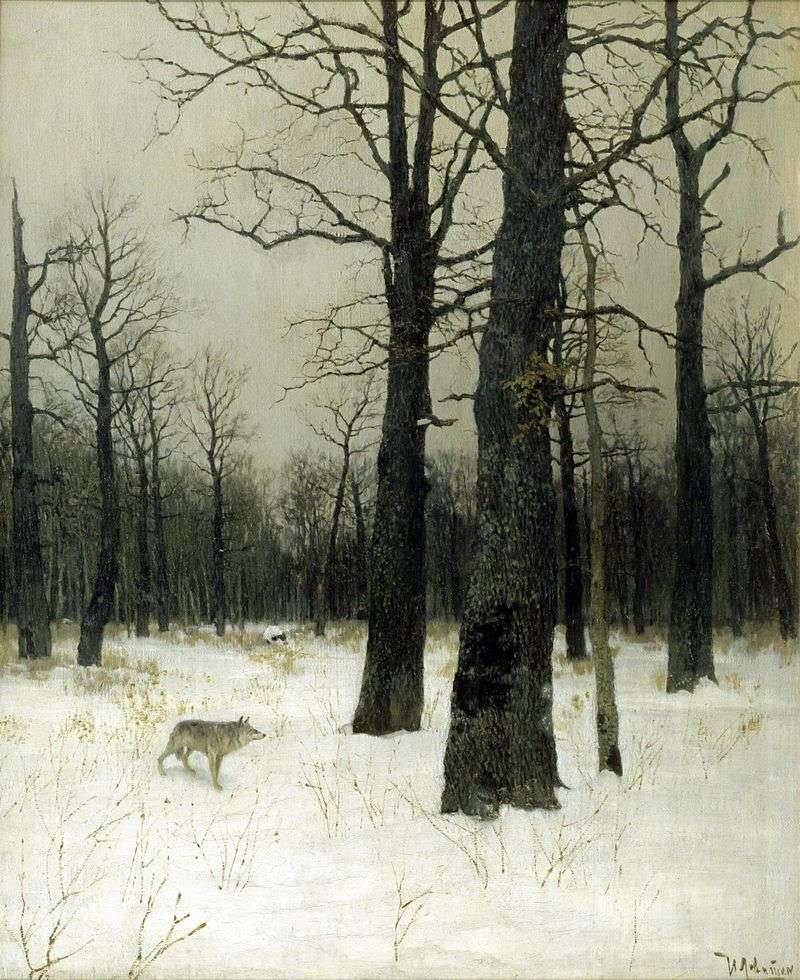 Many art lovers know the amazing paintings of Isaac Levitan. His landscapes are most striking. They are so believable and realistic that when you look at them, you are transported to that place. Be it a birch in the middle of the snow, or a clearing in the forest. All his paintings are very colorful and bright, but there is in his copy a couple of gloomy works, as for me. One of these is a canvas called "Winter in the Forest."
The author at an early age knew the value of losing a loved one, and all this was expressed in his works. The picture "Winter in the Forest" shows us a gloomy view of the winter forest. The trees are dark, lonely, sad, looking at them, some mystical thoughts arise. On the ground lies a thick layer of snow, but it is of some faded and not at all glittering color. Among the bare branches of trees, the sky is clearly visible. It seems clean and even light blue, but it emanates cold and loneliness.
A large role in this picture has a small figure of a wolf. He stands in the center of the work and looks deep into the forest. Its light gray wool stands out very well against white snow. Perhaps this is the association of the author with his soul. So he shows how lonely, sad and sad he is.
Isaac Levitan was very good friends with Alexei Stepanov. He was also a landscape painter, but there were living things in his paintings. Most of all he managed wolves. He could not only draw the beast, but also convey his character.
The original picture of Levitan was without the beast. When he showed it to his friend, there was a feeling of incompleteness in him. It seemed to him that something was missing in the picture. And at this moment Stepanov put on the picture a figure of a wolf. Since then, the picture has the name "Winter in the forest. Wolf".