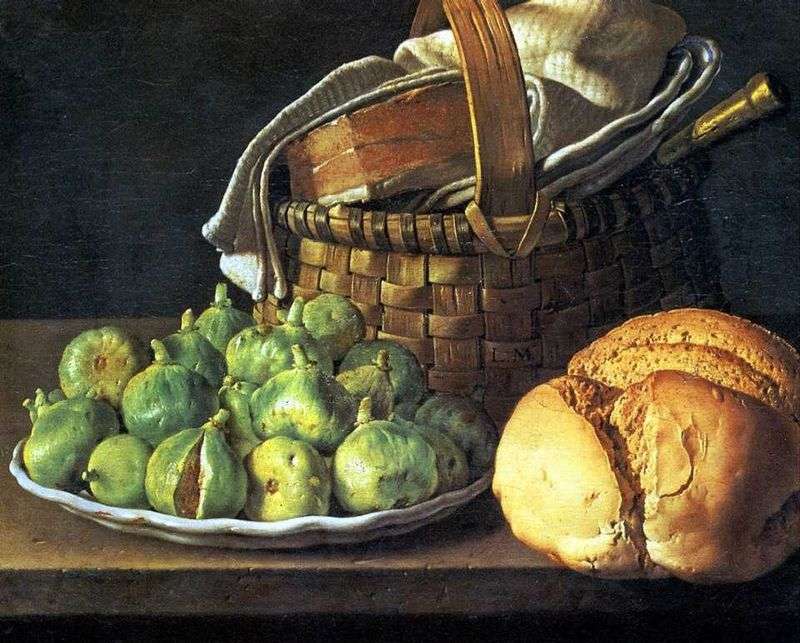 Luis Eugenio Melendez – the largest master of Spanish still life of the XVIII century. He was born in Naples in the family of a Spanish miniaturist. After moving with his family to Spain, Meléndez entered the Academy of San Fernando, where he was among the first students, but left her after his father was driven out because of a scandalous conflict.
Then, in the Madrid workshop of Vanloo Melendez, he studied the art of portraiture and created one of the best works in Spanish painting of that time – "Self-portrait", after which, however, he began to engage in miniature. But in the 1760s he became interested in still life and received an order for the execution of paintings for the royal chambers in the palace of Aranjuez. The genre of still life in Spanish art was almost forgotten and only by the efforts of Melendez revived again.
The artist, based on European traditions, created his own type of monumental still life. His compositions are made up of simple objects, but these objects are written out with extreme bulk, endowed with clear outlines and, being located on the border of a dark background and light planes, create a special feeling, turn the image into a decorative composition, executed with a certain amount of hyperbolization of nature.
Other famous works: "Still Life with Watermelon and Pears". Old Pinakothek, Munich; "Still Life with Plums and Cheese". Prado, Madrid; "Still Life with Eggs". Museum Wallraf-Richartz, Cologne.