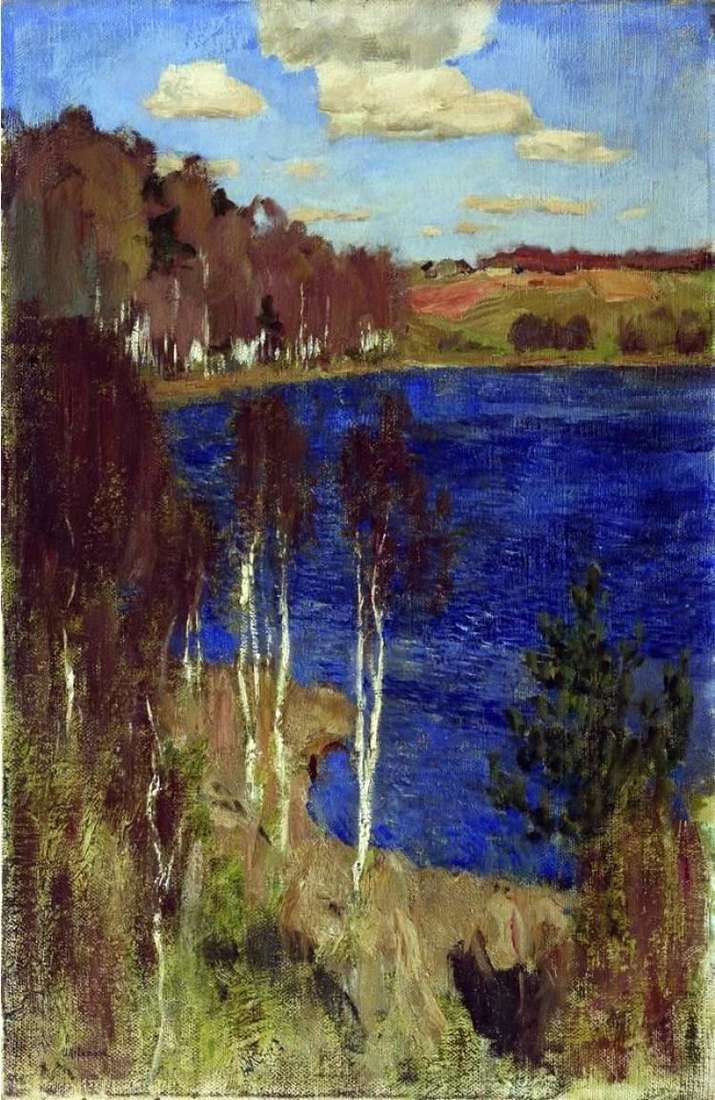 The painting was painted in the Olenins estate near Moscow near Podsolnechnaya station, where the artist first arrived in the spring of 1898. Powerfully, widely, temperamentally the artist puts a brushstroke. With a single movement of the brush, he outlines the stormy crowns of birch trees, the cold blue of the lake, covered with small ripples, the village on the slope and the male figure in the foreground.
Despite the fact that the picture is traditionally referred to as "Spring", the name "Lake. Autumn Study", given in the book of S. Verb and I. Grabar in 1913, is more correct. This opinion is also supported by the ocher-brown color of the canvas and the state of nature itself, and the fact that, according to the letter, Levitan appeared in Podsolichnaya in late April to rent a cottage, and lived on it constantly from late June to late August 1898, already returning from Paris, stopping there and later.
Levitan continued and developed the Savrasovsky principles of the Russian realistic landscape, his striving, through his native nature, to increase man's faith in his own strength.