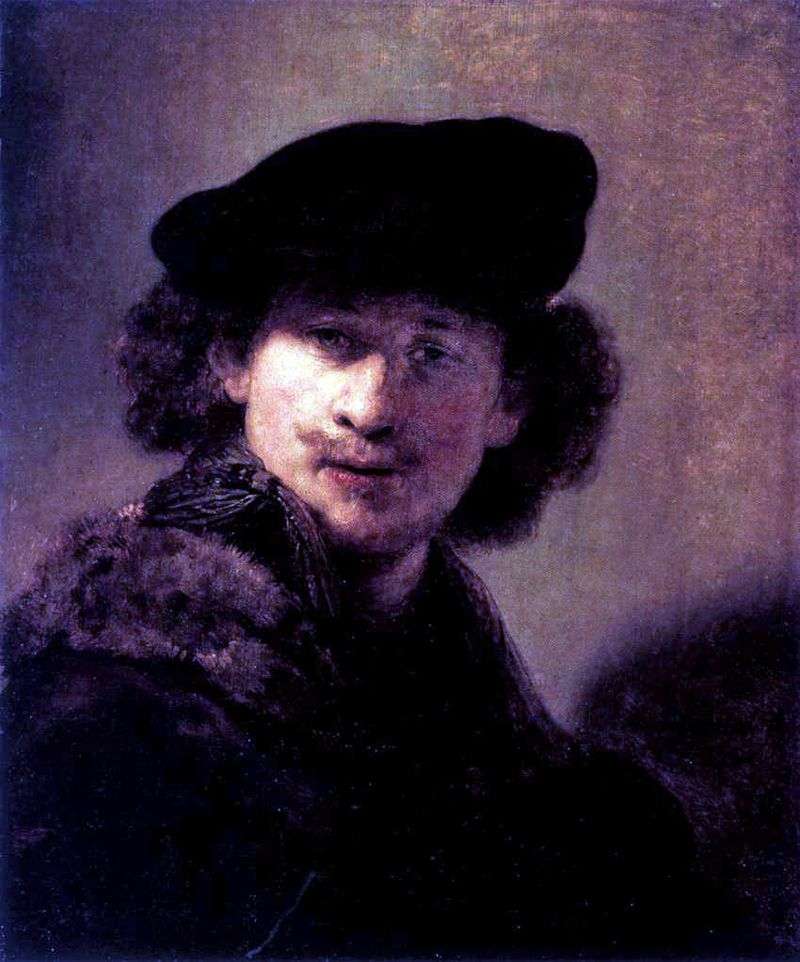 By 1634, Rembrandt had already written several self-portraits, but he had to create many more. No artist has studied himself so eagerly throughout his life, reflecting on old age, accumulated experience, successes and failures. Here the emphasis seems to be on success. A young fashionable artist dressed in black velvet and expensive furs confidently looks at the viewer. And yet it is hardly the glorification of wealth and complacency.
Rembrandt's view is already trying to comprehend the mystery of being. The twenty-eight-year-old artist is clearly the same person as the fifty-five-year-old master looking
to the challenge, as well as the sixty-three-year-old old man, who was at the threshold of death, who had experienced sorrow and adversity.
The spiritual kinship of self portraits is particularly impressive if we recall that here Rembrandt has not yet reached the pinnacle of success and is only going to marry, not realizing what the tests are for him in the future.