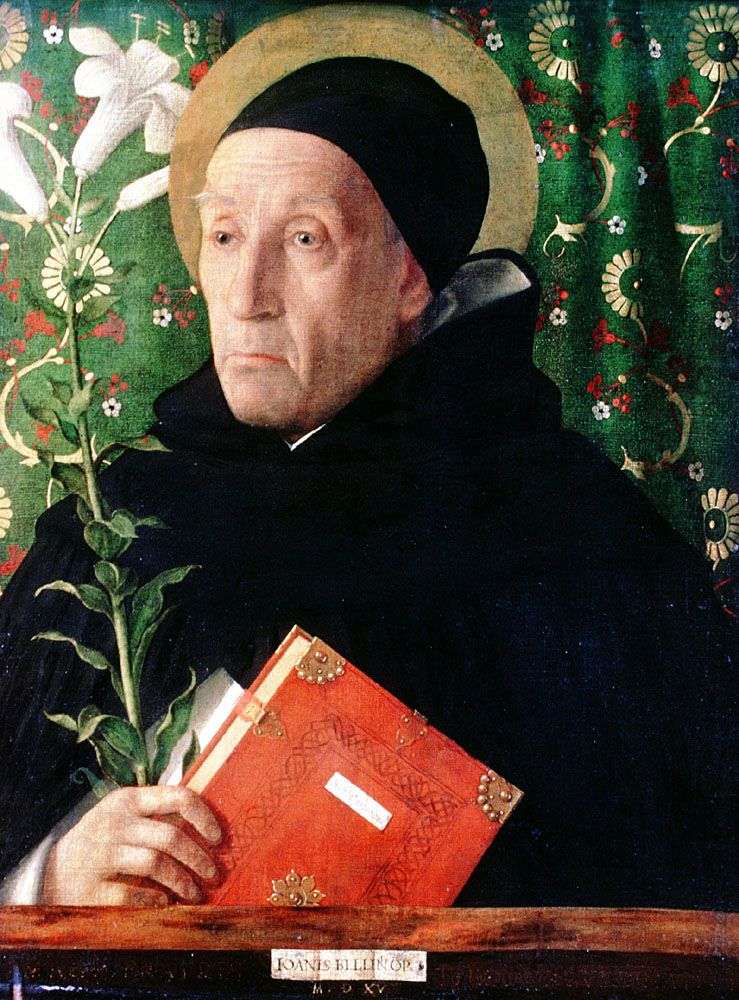 Creativity J. Bellini, one of the leading masters of the Early Venice Renaissance, had a significant influence on the formation of the Venetian school of painting of the XVI century. His students were Giorgione and Titian. The artist was born in Venice and studied painting with his father Jacopo Bellini. The heyday of the master's work begins in the 1470s.
Bellini performed altar compositions, paintings on historical and religious subjects. In the mid-1470s, he turned to the genre of the portrait, which followed the scheme developed by Antonello da Messina three quarters on the chest portrait, but gave this scheme a new interpretation, paying more attention to the individual characteristics of the model, giving the images a festivity.
The artist's later works, which include the portrait of Fra Teodoro Urbinsky, are distinguished by the maturity of the style. They clearly reveal the creative merits of the master. Fra Teodoro Urbinsky was known in Venice as a monk of the Dominican monastery of St. Giovanni and Paolo. Not far from the monastery was Scuola di San Marco, which at the time decorated with frescoes of Bellini, therefore, perhaps, the portrait was made from nature.
To this conclusion the exact psychological characteristic and realistically transferred facial features of the monk are summed up. Other famous works: "Portrait of the Doge Leonardo Loredana." OK. 1501-1505. National Gallery, London; "The Madonna and the Trees." 1487. Gallery of the Academy, Venice.