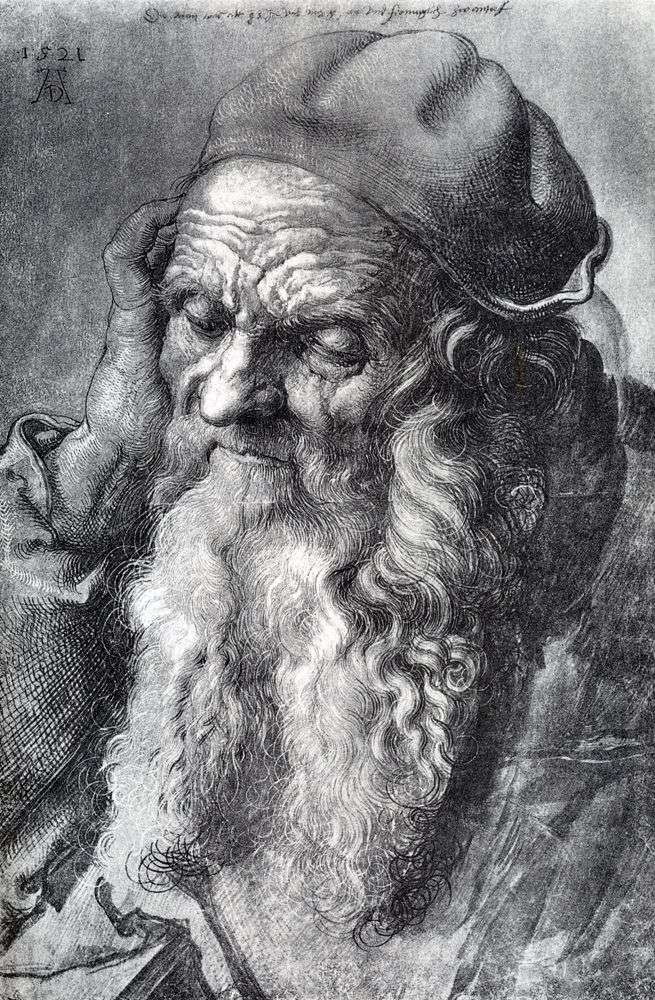 Durer was an excellent draftsman, working in this genre throughout his life. Among his drawings – and instant sketches, and the most complicated compositions, and detailed sketches for future paintings. Many works of this kind can be considered as independent works.
Most often the artist drew a pen and ink, but no less skillfully owned and other techniques – brush and ink, charcoal, chalk, silver pencil. Creating "Etude 93-year old man," he, for example, used a brush, a pen, ink and white paper.
Diverse color, sometimes Durer painted on colored paper. Perhaps the most famous drawing of Durer is the "Hands of the Prayer", 1508. It is executed by a brush and ink on a dark blue paper and is an etude to the altar image ordered by the artist Frankfurt merchant Jacob Geller.