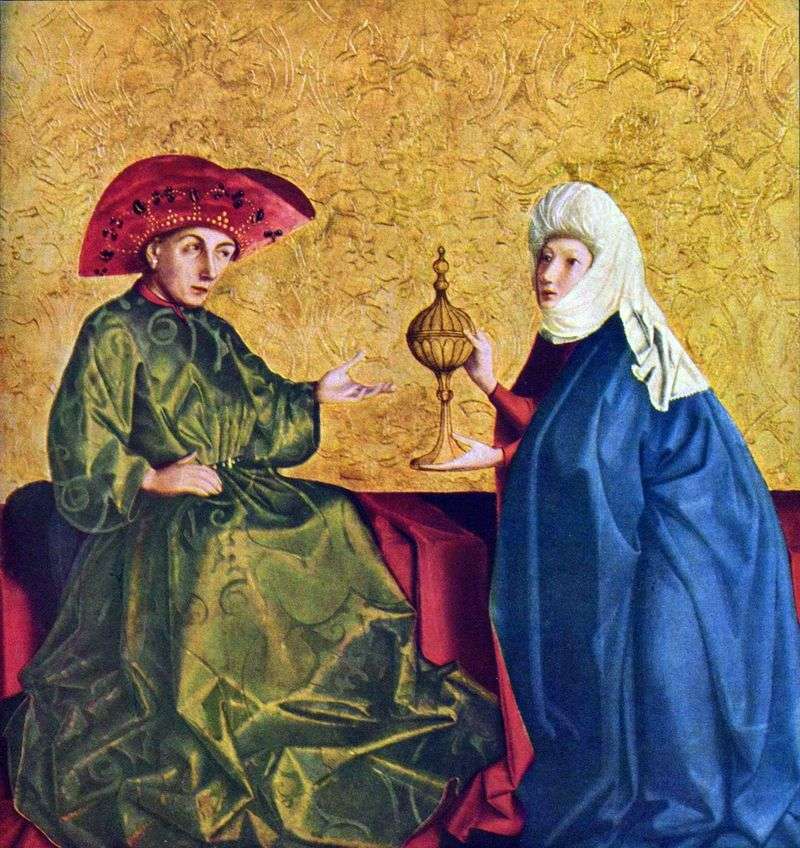 The outstanding Swiss painter Conrad Vitz lived at a time when Gothic art with its aesthetic principles was already receding, and it was replaced by the art of the Renaissance. About the early period of creativity Vits almost nothing is known. The first information about his activities belong to 1431.
That year he came to Basel, where he lived until the end of his days. By this time Vic was already a famous master. In Basel, he owned a large workshop and wrote numerous altar compositions for the churches of Basel and Geneva. The most famous work of the artist is "Miraculous Catch", in which the artist was one of the first in European art to depict a real landscape, namely, Geneva and Lake Geneva, against which the evangelical events unfolded.
In another work with the traditional plot "King Solomon and the Queen of Sheba", Vits also used some innovations related to artistic techniques to achieve the effect of illumination of space by using a golden background and a specially selected color scheme. Other famous works: Altar "Mirror of the Redemption of Mankind". OK. 1435. The Art Museum, Basel; the doors of the altar with scenes from the life of the Mother of God. OK. 1440. Museums of Nuremberg, Strasbourg, Basel.