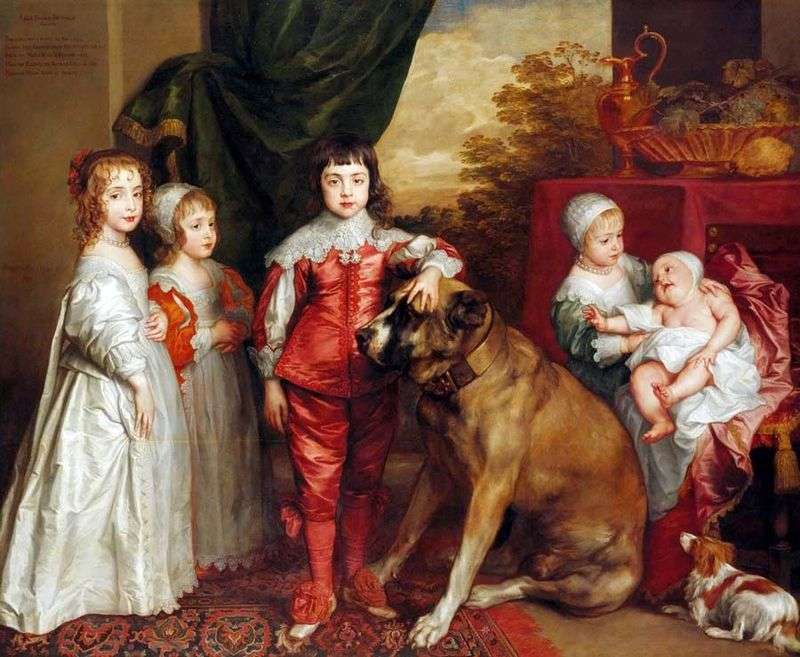 In the center of the portrait, with a hand on the head of a huge mastiff, stands Prince Charles. To his right is Princess Mary, the first royal princess and Prince Jacob. He is still very small and, in accordance with the custom of that time, is dressed in a dress.
The younger princesses Elizabeth and Anna are on the left. Despite the strict etiquette of strict posture, Van Dyck perfectly passed the charm of the tender age of princes and princesses.
The picture creates a festive mood thanks to bright colors, beautifully dressed, beautiful children. An important place in the picture is occupied by beautiful well-groomed dogs.