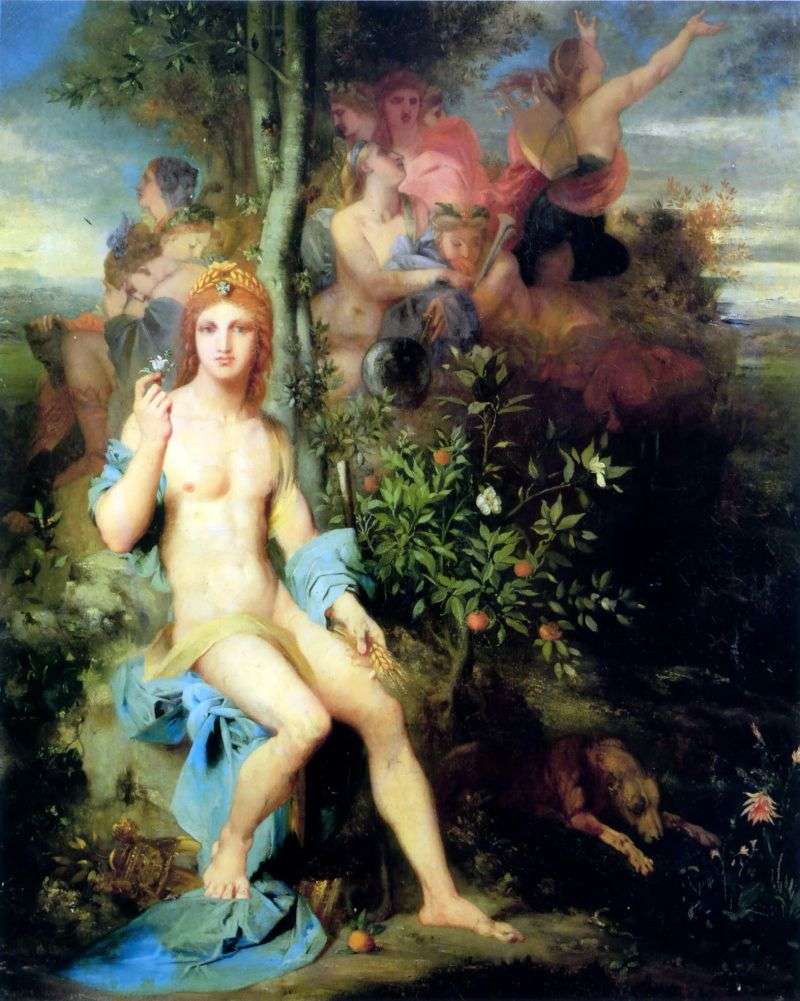 Apollo was the only god whom the Romans, in many respects imitating the Greeks and Greek culture, did not pick up another name. Why is the image of Apollo often attracted the attention of artists of the New Time? Largely because of his "specialization" – after all, he was not only the sun god, but also the patron saint of art.
It was not without reason that he was accompanied everywhere by nine muses, each of whom was responsible for the branch of humanitarian knowledge entrusted to her: drama, lyric poetry, comedy or tragedy, historiography, etc. French artist Gustave Moreau was a symbolist,
and for this artistic direction there was a keen interest in culture of the past, hence the frequent ancient motifs in the works of symbolist artists. Apollo is depicted too effeminate, there is little masculine in it.
The body is pampered, white and loose. Of course, according to the tradition then instituted, he is depicted naked, only with a casually draped loincloth. A faithful dog is resting at its feet. Girls in pink capes or without them soar and communicate a little distance away. Idyll, and only!