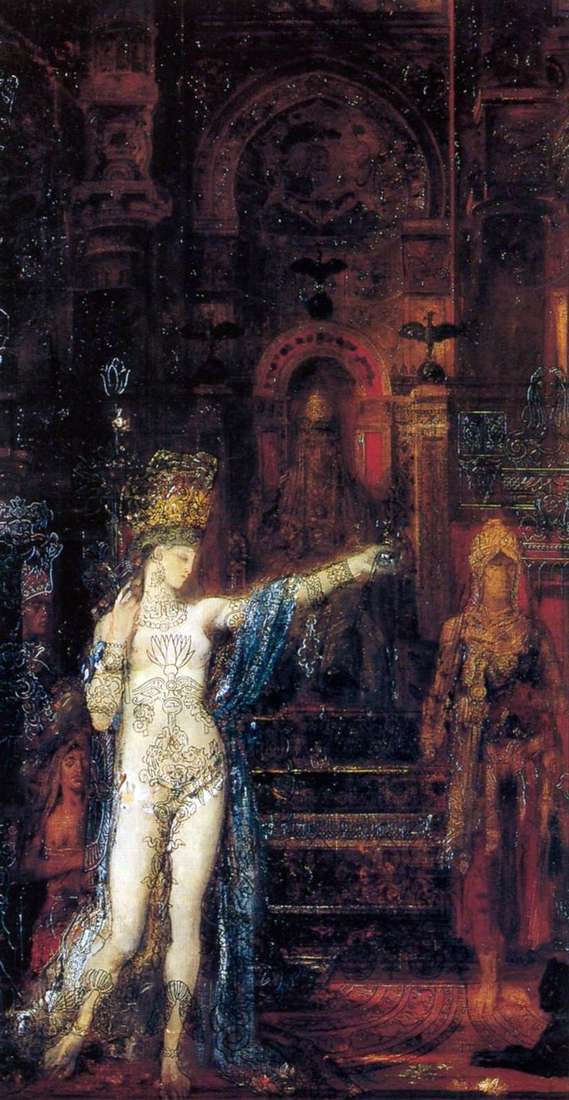 Literature, painting and art as a whole knows the themes, motifs, and plots, called the "eternal." No, no, of course, nothing lasts forever, and time mercilessly passes through the sand through the fingers, through the sieve of history. We are talking only about the fact that each new generation of creators turns to the same subjects again and again, drawing food for inspiration from them.
One of these plots is the Salome dance before King Herod, one of the episodes described in all four Gospels of the New Testament. Enchanted and fascinated by the dance of the girl, the king promised to fulfill
her every desire. And the desire itself whispered to the mother – ask, they say, the head of John the Baptist. She asked.
However, this terrible outcome – beyond the framework of the painting by French artist Gustave Moreau "Salome, dancing before Herod." Like many creative personalities, Moreau was a man of interest. He was not afraid of eclecticism, that is, a mixture of various stylistic features, features of different eras. So here – the palace, under the arches of which Salome is dancing, is, as it were, outside of a specific time. With careful consideration, you can see the typical Babylonian scenery, and the characteristic lotus flowers of ancient Egyptian culture.
The vaults of the palace are high, separated by wide arched openings. Herod is old, his gaze is outwardly impassive. Salome is not depicted as a shameless harlot, she is graceful and graceful in her own way. That is why the elderly servant women look at her with undisguised envy.