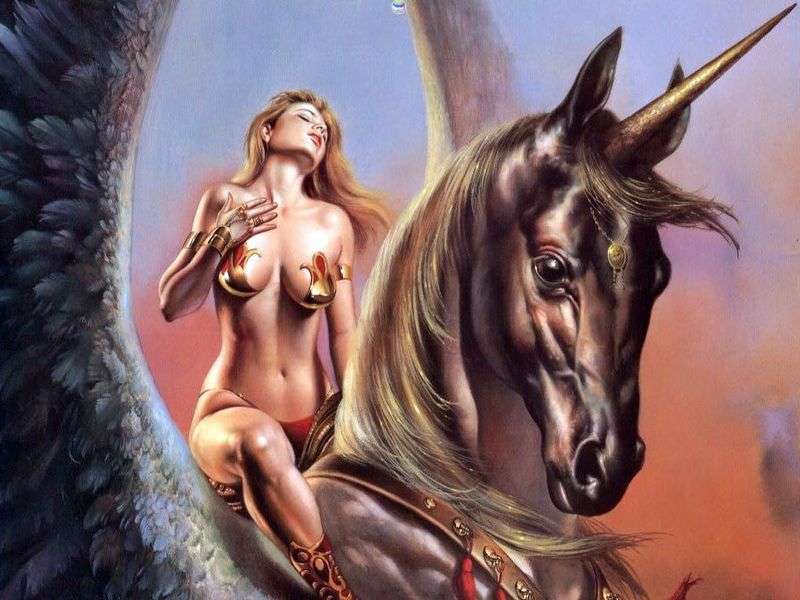 It is clear that human figures are written off by Boris Vallejo from people who are addicted to bodybuilding. The characters of his canvases, as a rule, are men with powerful muscles and luxurious women who, in accordance with the traditions of the genre, are almost always depicted erotically.
Boris Valedjo almost does not draw people "live", that is, from nature, he usually deals with photographs, so as not to force models to pose for a long time, although he has a solid practice behind him and hundreds of sketches from nature. For an artist like Vallejo, both the model and the photo are just a starting point. His painting is a flight of fantasy, and not a documentary story about earthly reality.
In the process of transforming a picture or a photograph into a final version of a picture, the artist has conscious and unconscious variations of the image, and ultimately the image acquires the right to his own life.
The harmony of beauty and strength, the amazing grace of the female body and the powerful figure of the animal in Boris Valedjo's painting "The Amazon on the Unicorn" is pushed to the back storyline. I just want to enjoy the wonderful fascinating spectacle of perfection born in the head of a brilliant master.