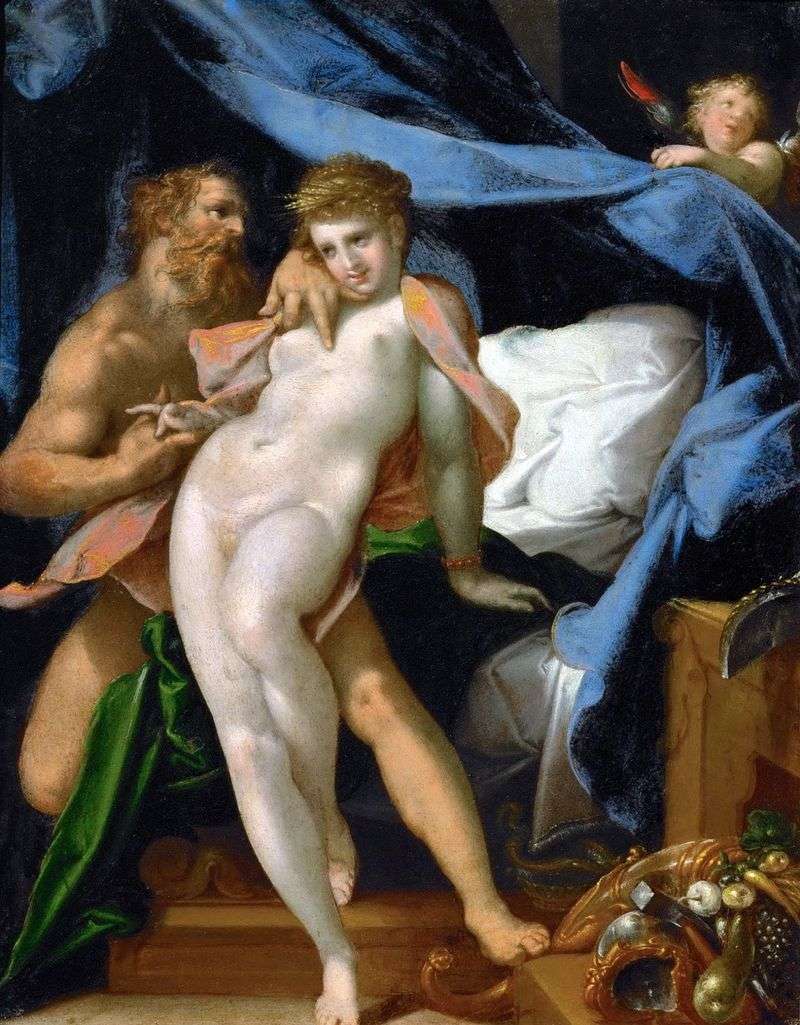 A painting by the Flemish painter Bartholomeus Spranger "Vulcan and Maya". The size of the picture is 23 x 18 cm, copper, oil. The painting was written by Spranger on the motives of Italian mythological legends.
The volcano, in Roman mythology, was the representative of the destructive fiery element. As a god of the elements, dangerous for urban buildings, the Volcano had a temple on the Champ de Mars. He was called in prayer and together with the goddess of fertility, Maya, and was considered the deity of the sun and lightning.
Later Vulcan was identified with Hephaestus and became revered as the god of forge art and volcanoes. Ancient Roman writers mention the first wife of the blacksmith Vulcan, some call her the goddess of fertility Maya, others call Maysta.