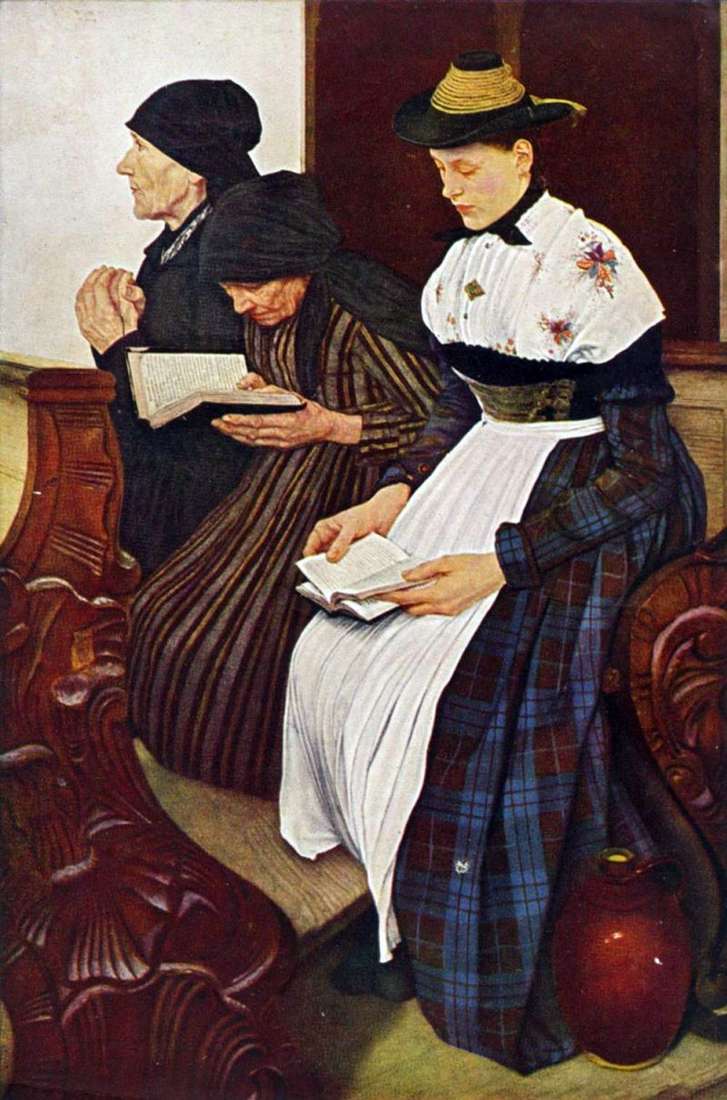 Wilhelm Leibl is one of the German painters of the realistic direction. He studied at the Munich Academy of Arts at Piloti, then lived in Paris, the art of G. Courbet had a strong influence on his work. The artist also went through the passion for painting by old masters – Van Dyck, Rubens, Holbein. Returning from Paris in the 1870s, Label worked in the villages of Upper Bavaria. He painted domestic scenes in interiors and landscapes, portraits.
During this period, the painter was interested primarily in the transfer characteristic of the appearance of models. Later pictures are written with great lyricism,
without underlining the emphasis in the peasant images. An example is the painting "Three Women in the Church", the theme of which is also the peasant life of Upper Bavaria.
Other famous works: "Self-portrait". 1896. Art Gallery, Dresden; "Portrait of artist P. Ciney-Mersch". 1869. Museum of Fine Arts, Budapest; "Hunter". 1876. State museums, Berlin; "Village Politicians". 1876-1877. O. Reinhart collection, Winterthur; "Nervous couple". 1876-1877. Shtedelev Art Institute, Frankfurt am Main.