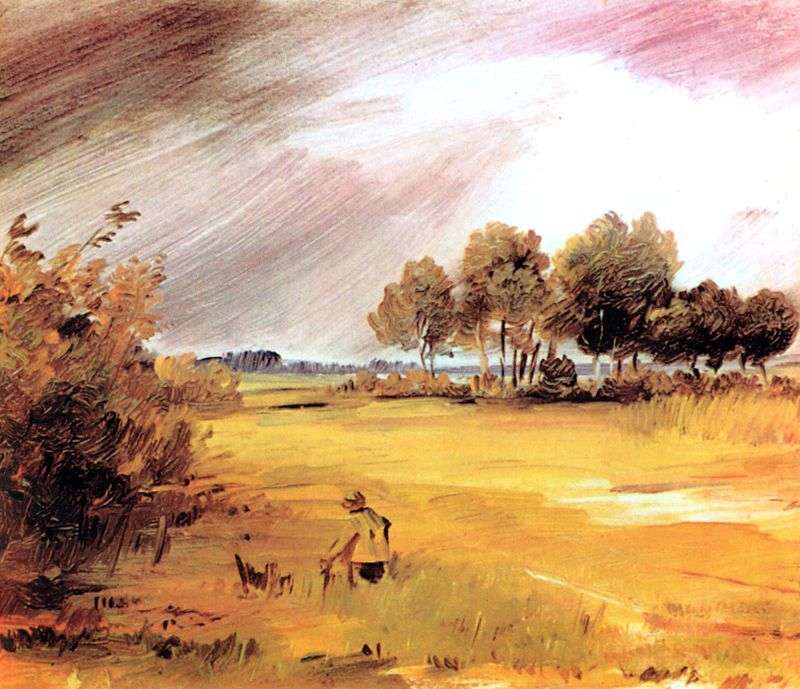 The German draftsman and painter Wilhelm Bush is most famous today for his graphic works, however the artist's pictorial heritage is no less interesting and amounts to more than a thousand paintings, most of them landscapes.
Bush received his initial art education in the Düsseldorf Academy, then he studied in Antwerp in 1852 and the same year made a trip to Holland, which he devoted to the study of the art of the Dutch landscape of the 17th century. In 1854 the artist settled in Munich. He performed illustrations for the publication "Fliegende Blatter".
Bush also illustrated his
own satirical and humorous works, in which he captured the types of German inhabitants with acute observation. As an artist, Bush painted mostly landscapes. His early works are characterized by a calm color scale, later the palette of the artist becomes more colorful, and at the end of the creative path reaches a vivid expressiveness.
The presented work "Landscape in the Rain" refers to the early period of the master's work. Other famous works: cycles of pictures "Max and Moritz"; "Plish and Plum."