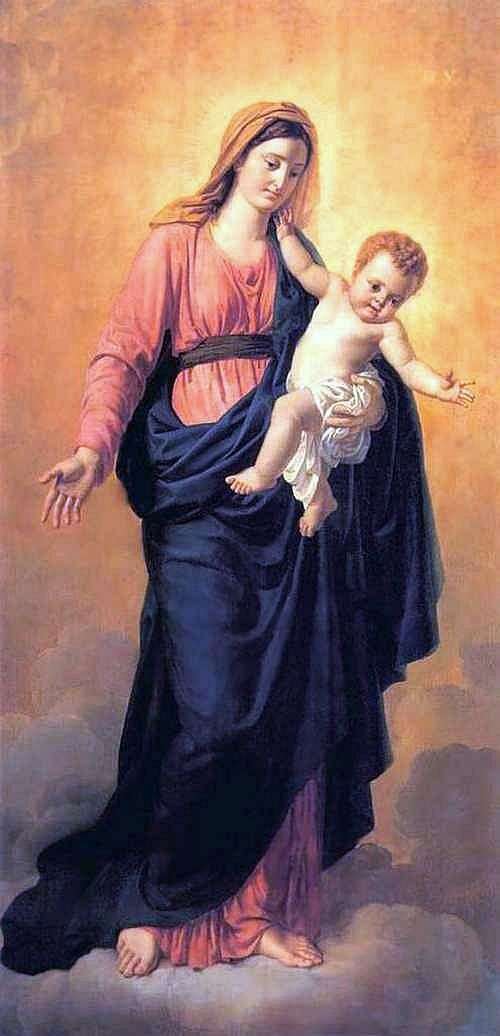 At the time of Kiprensky, it was assumed that painters who received a serious academic education should be attracted to religious painting. It seemed to be helped by an equalization with old masters, who in many ways realized their genius in the field of religious art.
From the "equalization" of the old masters, Kiprensky never refused, copying their works, as evidenced by the "Mother of God with the Child" above, reminding us of Correggio. But he actually shied away from religious scenes in his works – it was much more interesting for the artist to write live people.
When the president of the Academy of Arts AS Stroganov, who always helped the young Kiprensky, in 1806 attracted the artist who was listed at the Academy of Painting to the painting of the Kazan Cathedral, he took a responsible and advantageous assignment without enthusiasm. Of the seven paintings ordered to him, "Jesus Christ among the apostles on resurrection," "Prayer for the cup," "The assurance of Thomas," "Myrrh-bearers coming to the grave," "The Resurrection of Christ," "Jesus in the Helicopter with Mary Magdalene," " Apostle Mark "- he wrote only the last two.