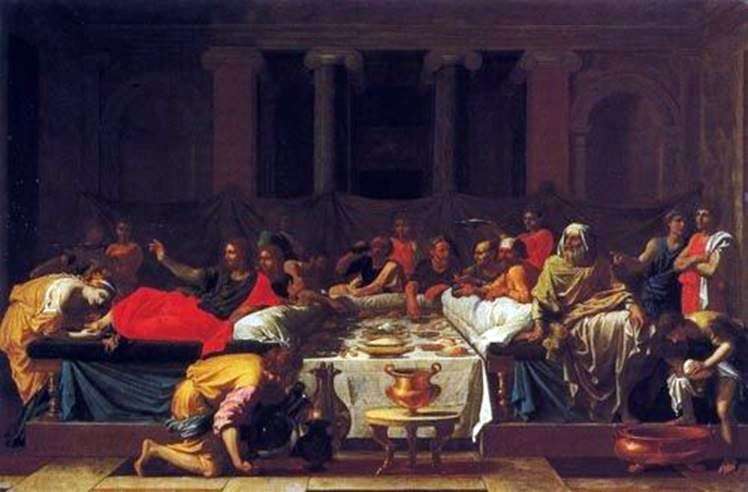 Around 1635, Poussin received from his acquaintance, Cassia-no del Pozzo, an order for a series of seven paintings illustrating the seven sacraments of the church. In the Catholic Church these ordinances are: baptism, confirmation, holy communion, repentance, ordination, marriage, and unction.
Poussin was the first artist to portray the sacraments in a historical manner, showing them as part of the church practice of the first centuries of Christianity. Perhaps this decision was suggested by the artist himself Pozzo, who, as far as we know, was interested in the history of the Christian church.
The
last picture from this series was completed by Poussin in 1642. At this time he was in Paris, from where he sent the canvas to Rome, to his customer. Five paintings from this series – including the "Unction" – are now kept in the Duke Retland collection in England. The canvas "Baptism" is located in the National Gallery in Washington, and "Repentance" was killed during a fire in 1816.
Having seen the paintings written for Pozzo, Paul Freard de Chantele wished to have copies of them, but the artist suggested rewriting the series anew instead. Seven new paintings Poussin wrote in the years 1644-48, and now they are stored in the National Gallery of Scotland in Edinburgh, including the second version of "Repentance", 1647.