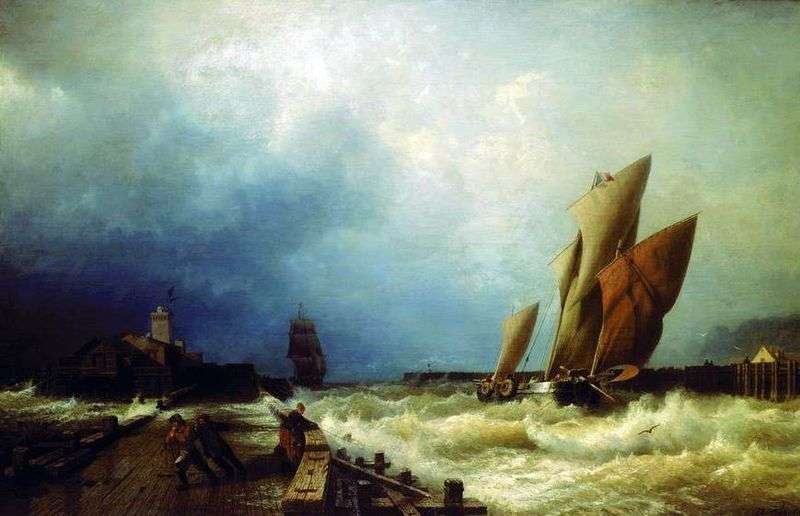 Alexei Petrovich Bogolyubov – a brilliant master of sea and battle landscapes of the second half of the XIX century. Having received the recognition of the Russian public for the views of Petersburg with the majestic embankments of the Neva, he moved to Europe, where he stayed for a long time in Rome and Paris.
There, along with IS Turgenev, Bogolyubov became the head of the Russian diaspora, even organized a society of assistance to artists who came to the French capital for training. Bogolyubov was close to the imperial house, was engaged in painting with the Grand Duke Alexei Alexandrovich and the
future Empress Maria Feodorovna, repeatedly accompanied on trips to Russia and Europe members of the royal family.
The painting "The entry of a fishing vessel into a storm in the harbor of Saint-Valery in Ko" unfolds a panorama of the Mediterranean coast in front of the viewer. The sailors are trying to moor to a city berth a ship carried away by a stormy pre-dawn sea. Masterfully written waves, driven by a strong wind, the transparency of the waters and the correctly marked changeable state of the sky are given out in Bogolyubov by an observant artist. His subtle and elegant picturesque manner gives rise to the admiration of the public and the desire of other artists to imitate him.